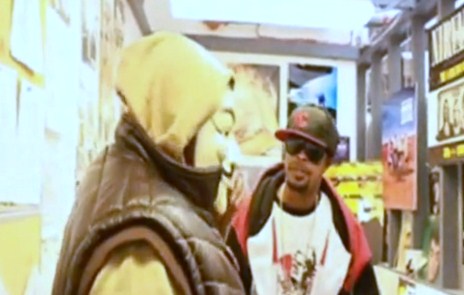 Following his work on Tech N9ne's Welcome To Strangeland, it looks like Denver's Jomeezius The Genius has set his sights on working with the Kansas City Chief, Kutt Calhoun.
Kutt Calhoun recently hit Denver, CO for a sold out show at The Roxy music venue. Before the the sold out event, Kutt held a special meet and greet for fans in the area, which included a brief run in with Strange Music MVP Awards Producer Of The Year, Jomeezius The Genius. In this exclusive clip, the two artists meet and discuss the possibility of working together on a future project. With two mixtapes still on the way from Kutt Calhoun, listeners may just catch a Jomeezius production on the new releases. Stay tuned for more from Kutt Calhoun!
Click here to watch or scroll down below.

What do you think about Kutt Calhoun and Jomeezius The Genius working together?
Are you a fan of Jomeezius' production?
Let us know in the comments section below!