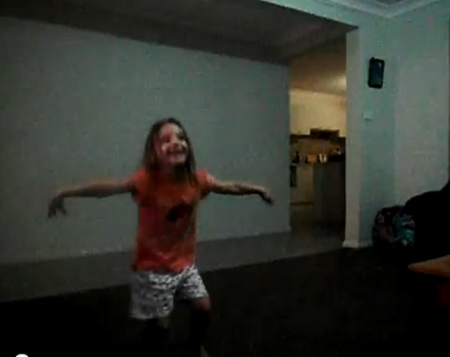 Though not the most appropriate song for a 5-year-old, check out this video of his 5-year-old daughter busting a groove and dancing like she's in the club to Tech N9ne's "Bout Ta Bubble" off of Everready: The Religion. Not confined to one spot, watch her dominate the entire room with her routine and rock out the entire length of the song.
See you at the club in 16 years!
Click HERE to watch or scroll below.
How old were you when you heard your first Strange Music song?
Let us know in the comments section below!