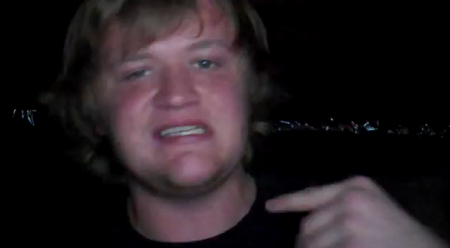 It's most assuredly the dawning of an Unfair time – it's that magical time-frame after an album release that you know all the words to all the songs, yet it still feels fresh as a yellow banana.
Welcome To Strangeland dropped November 8th, and the fan covers are starting to show up in bulk. Enter Kace842's cover on the first verse of "Unfair" – it's loud, it's Strange, it's "Unfair". Well done.
Click HERE to watch or scroll below.
TICKETS and VIP PACKAGES are now available for the Kansas City date of the Hostile Takeover 2012 tour!
Do you know ALL the words to Welcome To Strangeland yet?
Let us know in the comments section below!