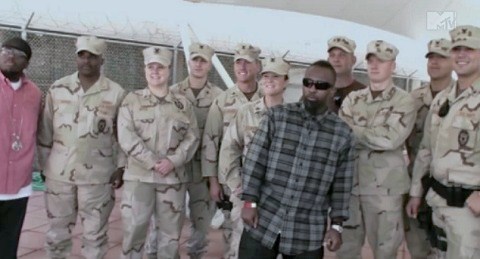 MTV POSTED is giving fans all the Tech N9ne they can handle in February and in this latest exclusive, cameras follow Tech N9ne during his trip to the Middle East for a string of USO shows.
Join Tech N9ne and Krizz Kaliko behind the scenes of their USO trip this past December as they visited US troops in areas like Bahrain and Kuwait. Performing in front of hundreds of troops, cameras also captured the emotional moments during Tech N9ne's live performance of "The Noose", which inspired him to visit the troops in the first place. Check out the exclusive footage and be sure to stay tuned to MTV POSTED for more from Tech N9ne!
Click here to watch.
What did you think of the footage?
Have you been keeping up with Tech N9ne on MTV POSTED?
Let us know in the comments section below!