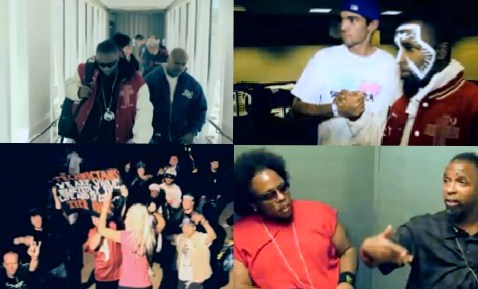 MTV POSTED is going worldwide with Tech N9ne in this brand new exclusive video. Taking part in Australia's HeatWave music festival this past January, Tech N9ne traveled to several Australian cities for blazing hot performances and the cameras were right there with him.
Follow Tech N9ne as he arrives in Australia and meets fans all along the way. Taking the headlining stage at HeatWave, Tech N9ne performed his biggest hits for Australian Technicians and pushed the Strange Music brand beyond domestic borders.
Watch Tech N9ne's Australian takeover and stay tuned to MTV POSTED for more on Tech N9ne in the month of February!
Click here to watch.
What did you think of the new footage?
Have you been keeping an eye on MTV POSTED – Tech N9ne?
Let us know in the comments section below!