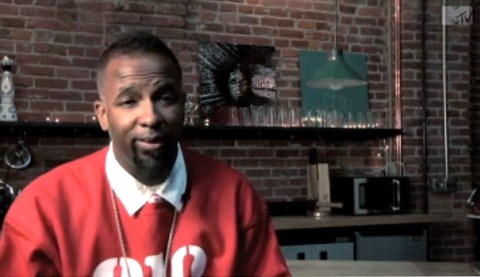 The road to independent success was not an easy one for Tech N9ne. With Strange Music, the Midwest native took indie hip hop to unprecedented levels and is now sharing his lessons learned with other independent hopefuls. In this brand new exclusive from MTV POSTED, Tech N9ne sits down to speak on independent artists.
Giving a bit of insight into the indie scene, Tech N9ne shared his advice for up and coming artists. Tech also spoke on what it took to become the success he is today and whether or not he would ever go with a major label. The brief interview is a great watch for those seeking advice from one of the hardest working emcees in hip hop.
Stay tuned to MTV POSTED for more on Tech N9ne!
Click here to watch.
What did you think of Tech N9ne's advice?
Are you an aspiring artist?
Let us know in the comments section below!