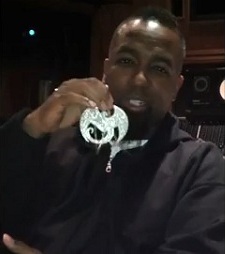 Tech N9ne's "Am I A Psycho?" music video is now eligible for BET's 106 & Park countdown and the Kansas City King is asking you, the fans, for support!
After making its debut on the countdown last week, "Am I A Psycho?" is aiming for the top spot on 106 & Park. In this exclusive clip, Tech N9ne shares his excitement over the news and asks all of Strangeland to please vote for "Am I A Psycho?" in order to pave the way for Strange Music on BET. Be sure to vote and help get Tech N9ne to #1!
WATCH

Click here to vote (scroll down to find the vote link)
OR text "TECH" to 79922!
Voting is unlimited!
Let's get "Am I A Psycho?" to the top spot!