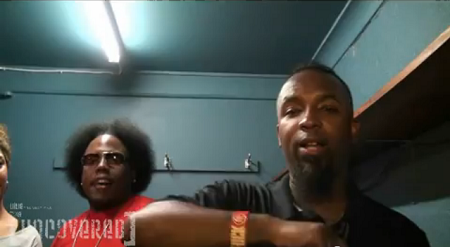 What we have here is a two minute video of various underground artists introducing themselves from Australia's Uncovered – you may remember Uncovered from the interview they did with Tech and Krizz Kaliko a few weeks back. While one may not know all the featured artists, check out the 1:05 mark for Krizz (Kali Baby!), 1:17 for Obie Trice, and 1:29 for Tech N9ne stating The Pledge followed immediately by fellow psycho Hopsin.
Click HERE to watch or scroll below
What do you think of The Pledge of a Technician?
Leave your thoughts in the comments section below!