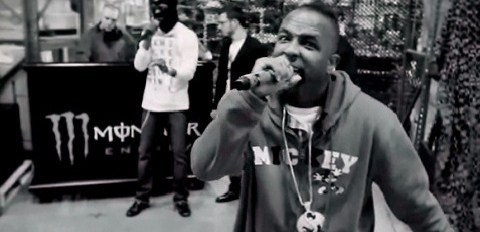 Just when emcees thought it was safe, Tech N9ne, Krizz Kaliko, and CES Cru struck back with the release of a live performance video for the hit collaboration, "Unfair". With furious flows and high adrenaline deliveries, the exciting new video landed on some of the biggest websites in hop hop media.
From within the walls of the Strange Music HQ, Tech N9ne and his team of elite emcees proudly boasted their sharpened performance skills for the camera. Released late last week, the video quickly spread online as fans and casual listeners caught wind of the "Unfair" performance. More impressive was the video's ability to capture new fans along the way, making its way to both WorldStarHipHop.com, HipHopDX.com and RapRadar.com.
Now that fans and the rest of the world have witnessed what can happen when Tech N9ne, Krizz Kaliko, and CES Cru take to the stage, the King Of Darkness prepares to repeat the incredible performance in his hometown of Kansas City on March 24. Will you be in attendance for the one night only event?
Check out what fans on WorldStarHipHop.com and HipHopDX.com had to say!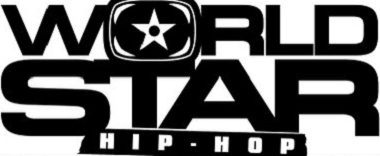 "Krizz ABSOLUTELY KILLED IT"

"that was hot, I wanted to press stop but i couldn't lol"

"This goes n dude with the scully looks sick he should look like that all the time"

"One of the realest OG in the game. Do research on Tech N9ne your mom was probably one of his groupies back then"

"Yo, Tech KILLED the track on Carter IV!!! I'm satisfied with this one too"

"My nigga Tech! Reppin the Town! KC81Siccness!!!"

"If there was a literal crown for the King of Hip-Hop Tech N9ne would be wearing it"

"beast mode bullet bullet bullet, thats that hip hop rite there"

"its unfair to be sucha muthafuckinn rarityyyyyyy"

"TECH N9NE MOTHER FUCKER!!! That wicked shit till I die! This nigga hotter than the block in the middle of June!"

"they have mastered this art style form and they do it well…kudos chaps"

"This shit wuz…..STRAAAAAANGE"

"STRANGE! CES CRU is a great addition to the already raw crew"

"killed it!! should have been #1 on MTV's hottest MC list"

"Tech is the best and can't wait to see you in CO. Kali baby doing what you do. Ces Cru is the shit as well. Strange Music all day and all night!!!!! Technician"

"fucking dope, i hope to see more official music videos from tech n9nes 2011s work"

"Tech N9ne always killing it!"

"Great work, would love to see Retrogression next"

"Strange music #1 independent label in the world! All day all night!!"

"its amazing watching tech perform"

"These are beasts, STRANGEEE!!!"
TICKETS and VIP PACKAGES are now available for the Kansas City date of the Hostile Takeover 2012 tour!
What did you think of the new video?
Are you excited to see more from Tech N9ne?
Let us know in the comments section below!