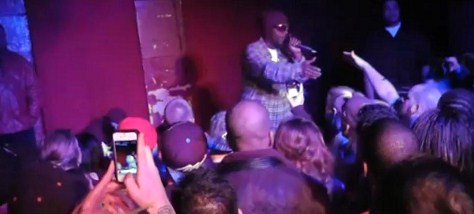 While fans everywhere eagerly wait to hear more from Brotha Lynch Hung and his Coathanga Strangla alter-ego, Strange Music's murderous emcee has been busy tearing up stages all along the West Coast.
Most recently, Brotha Lynch Hung hit Olympia, WA to take over the headlining stage at The Royal Lounge. In this brand new footage, fans get a look at Lynch's live performance which included hits from his earlier days all the way up to Coathanga Strangla.
The great footage of Lynch's performance should tide over listeners anticipating Mannibalector. Stay tuned for more from Brotha Lynch Hung!
Click here to watch or scroll down below.

What did you think of the performance?
Have you ever seen Lynch live?
Let us know in the comments section below!