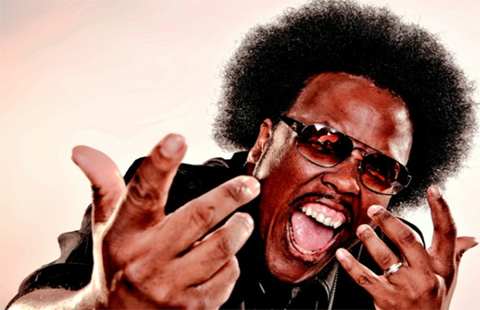 When Krizz Kaliko penned the eye-opening "Wannabe" from Kickin' & Screamin', he revealed what it's like to live on the other side of his public image. It's that very lifestyle that Krizz Kaliko recently discussed with Baller Status for part two of their exclusive interview.
In the first half of the interview, Krizz Kaliko focused on his relationship with Tech N9ne and how his family life influences his music. In the second half, Krizz Kaliko discusses the making of tracks like "Wannabe" and "Dumb For You" featuring T-Pain.
On what it's like to split his life between the road and home, Krizz Kaliko revealed details on a possible reality show:
"Right now, there's a network that actually wants to do a reality show with me. This producer does a lot of shows; he produces the 'Biggest Loser'. He says, 'You should let people see how you really are. I think it'll be more beneficial to your career. If people can see you at home and your everyday life — even on the road and stuff like that — I think it'll be really interesting.' So, I just got to find that balance. A long time ago, Quincy Jones told Tech, 'You're either going to have a successful relationship or a successful career.' And though it is very challenging, because there are beautiful women around all the time, who are more than willing to do whatever. But, once you become a man, you find out what's more important to you."
It's the sometimes agonizing pain of being away from his loved ones that fuels Krizz Kaliko's critically-acclaimed music. Still out to reach the world, Krizz Kaliko knows what success means to him:
"In life, I bought my first home strictly from [making] music. That's successful, for real. I'm able to provide for my family by writing songs. That's tremendously successful, but it's not enough for me. I need the world to know Krizz Kaliko. I have to have that."
Click here to read the full interview.
CLICK HERE TO PURCHASE KICKIN' & SCREAMIN'.
What do you think about Krizz Kaliko being on reality television?
Would you watch?
Let us know in the comments section below!