Worlds collide on the latest remix from ¡MAYDAY!'s Strange Music debut, Take Me To Your Leader.
The ¡MAYDAY! crew takes a step back for this one as Strange Music veteran producer Seven takes to the boards and flips "Badlands" featuring Tech N9ne into a whole new atmosphere of surrealistic synths and sped-up percussion.
The result is a complete overhaul of the original that injects "Badlands" with a shot of pure adrenaline and showcases Seven's innovative and ever-changing sound.
Click here to download ¡MAYDAY! 'Badlands' Featuring Tech N9ne (Seven Remix).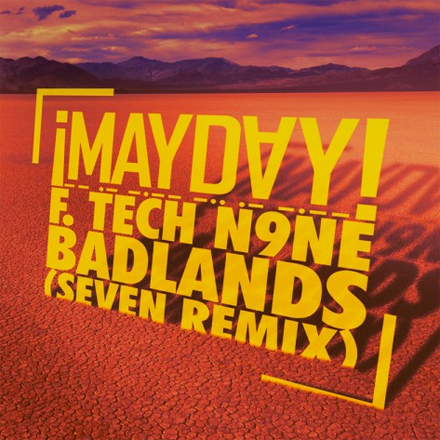 What did you think of the remix?

Do you want to hear more from ¡MAYDAY! and Seven?
Let us know in the comments section below!