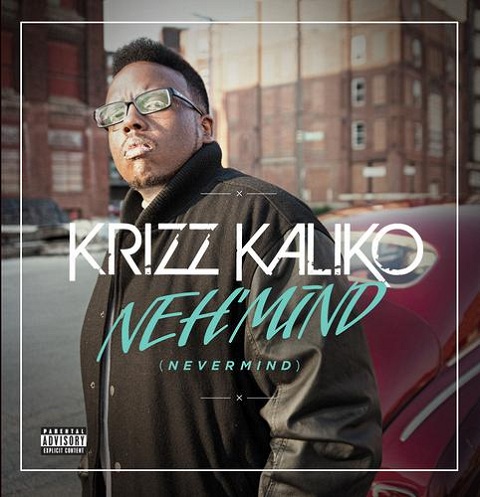 Now that listeners have had a couple weeks to fully appreciate the lyrical mastery that is NEH'MIND, we thought we'd take a second and shine the light on five of the illest lines from Krizz Kaliko's latest.
NEH'MIND covers a lot of ground both musically and lyrically, so it's understandable that listeners may have missed a few of these gems. Never fear, faithful Kalikoholics, we've got you covered!
5. "Disrespectin is effortless you/Fuck with me fuckin with the best/Difference is you don't get no publishing checks, I DO!"
This "rewind that shit!" moment from "Knock Ya Wig" is a straight call out of every Krizz Kaliko hater out there. Not only does it sound dope, it lets those haters know they're not even on The Genius' radar.
4. "It's almost over for this industry/The blueprint is Strange Music and you know they mention me."
This dope line from "Strange" is an even bigger call-out than the previous line! Krizz Kaliko is telling all those corporate suits that their days are numbered, and Strange Music's ways of doing things are soon to be the aspiration of every other record label.
3. "I was real hard now I'm real easy to look at/Breezys don't think I look real fat/My CD ain't easy to put back/See we got's to you lanes/Roll odd to a strange/We're not gonna change, our shit bangs, nigga!"
I tried to cut this line from "Strange" down, but there was no fat to trim off this line, it's 100% lean lyricism! Krizz is telling you that although he may not be the next Denzel, his skills on the mic more than make up for that. Back then breezys didn't want him, now he's got hot breezys all on him.
2. "Can you tell me what it's all about/Some people gotta do without/Maybe I'll teach the world to sing/Then everybody live my dream."
This might not be an "OH SHIT!" inciting line, and it's more sung than rapped, but we think this line from "Proof Of God" shows Krizz's ever-present love for humanity and his desire for everyone to live the life of privilege he's been blessed with…and that's dope.
1. "Somethin' wrong in my attic is it filled with Snake and Bats, need a room that's padded cause I ain't sure just how to act."
This dope line from "Gumbo" is a lyrical bomb that Krizz snuck into the midst of what is otherwise almost a love song, and it took a few rewinds to catch, but I have a feeling it's going to stick out from now on.
There you have it, folks. Five lines that'll make you want to go back and listen to NEH'MIND in slow-mo.
Click HERE to purchase NEH'MIND
Did we miss some of your favorite lines?
Let us know in the comments section below!