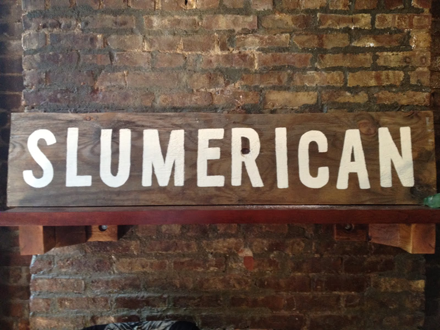 Rittz's Strange Music debut The Life And Times Of Jonny Valiant is only 2 months away, and as buzz continues to circulate around the recently signed Atlanta lyricist, we thought we'd take a look at Rittz's crew, the Slumerican movement.
Many assume that Slumerican is a record label. They're not entirely wrong, as it was meant to become one in it's early stages. What Slumerican has evolved into, however, is more of a movement than an actual corporate entity, and encompasses not only musicians, but photographers, skateboarders, and a pair of twins that want to marry the same girl someday.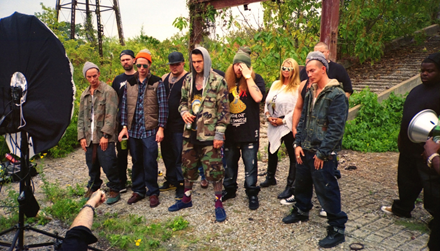 Yelawolf of course is at the head of the pack (no pun intended…okay maybe a little bit) as the founder and arguably the most recognized member of the Slumerican movement, but as with any successful movement, the Slumerican family has grown into an artistic force to be reckoned with.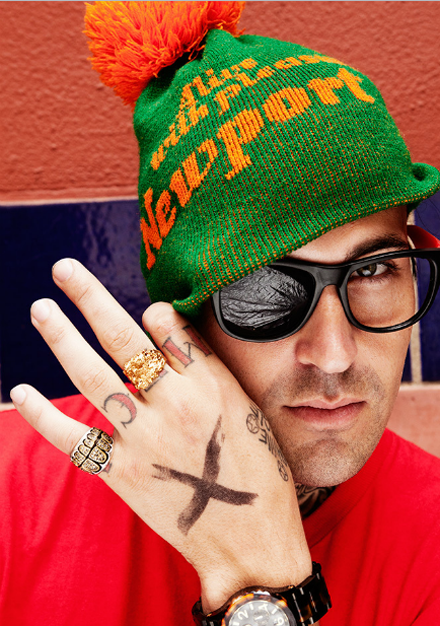 As we said before, the Slumerican crew is home to people from every part of the artistic spectrum, a collection of like-minded individuals that are the best at what they do and that understand the idea of power in numbers.
Of course we know that Yelawolf and Rittz are probably the most widely known musicians in the Slumerican crew, but you'd be doing yourself an injustice by overlooking fellow Slumericans DJ Dirrty, Shawty Fatt, and Struggle, all of whom beautifully encapsulate the best, worst, and ugliest parts of the dirty south.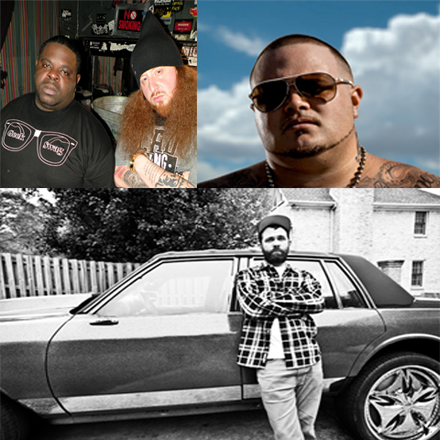 Then you've got The ATL Twins. We don't even know where to start with these two, partly because their very existence is damn near inexplicable, and partly because we're still not entirely sure what they do other than wreak havoc and share absolutely everything, including their bed and women.
If you want to know more, check out their interview with VICE.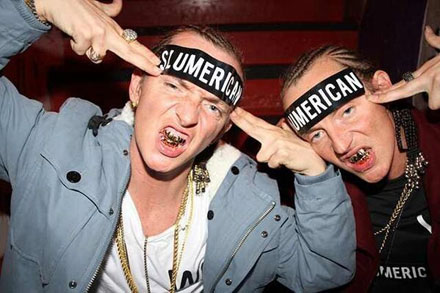 The rest of the crew is still relatively unknown, or at least un-publicized as of yet, but given the momentum of the Slumerican movement, we're sure that will change in the very near future.
So we've given you a closer look into the group of people surrounding one of the most exciting prospects Strange Music has picked up in it's history.
Only time will tell what the Slumerican movement evolves into, and what role Rittz and Strange Music will play in this twisted family.