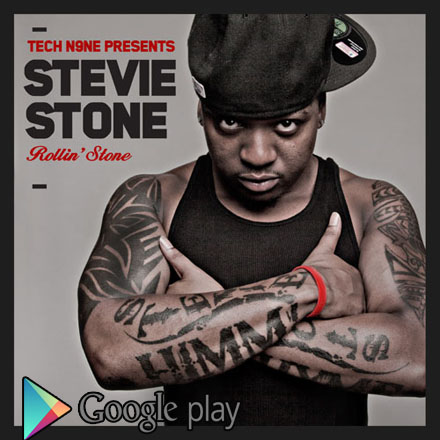 HIMMI HYME!!
To commemorate Black History Month, Google Play Music has created an entire category of albums crafted by influential African Americans. Among the Pete Rock, Nas, and Michael Jackson albums, we found a Strange little surprise!
Stevie Stone's full length Strange Music debut Rollin' Stone is available on the 'Celebrating Black History Month' page of Google Play Music! And it's only $5.99!!
With Stevie Stone's potential for legendary status, it's not that surprising that he was included in the category alongside some of the most influential names in Hip Hop and R&B, but we still find it to be a huge honor!
Stevie Stone is currently hard at work on his upcoming sophmore album 2 Birds 1 Stone, the cover art for which was just announced on our Strange Music 2013 post.
With an industry monster like Google Play recognizing your musical genius and an epic new album on the way, the tone for 2013 is most definitely Stone.
Click HERE to purchase Rollin' Stone on Google Play!
What's your favorite track off Rollin' Stone?

Who do you hope to see featured on 2 Birds 1 Stone?
What other Strange artists do you feel deserve to be in this category?
Give us your thoughts below!