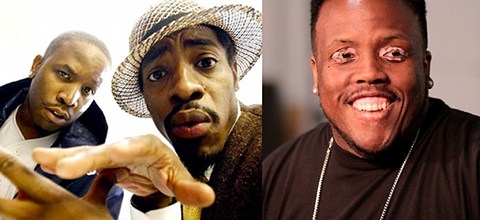 What would happen if Strange Music got in the lab with the Southernplayalisticadillacmusic ATliens?
One can only imagine the eclectic mix of dopeness that would be the result. One thing is for sure though, Krizz Kaliko wants to see it happen.
In a very extensive and thorough interview with BReal TV, Krizz Kaliko reveals his ultimate dream collaboration, none other than the legendary and game-changing duo Outkast.
At the 18:56 mark, Krizz says:
I'd probably say Outkast. I would love to work with Outkast. I feel like we're kindred spirits. I feel like they've got that same eclectic blend of hip hop. I feel like they take it to the left and they win doing it. We don't have to just try to fit in to the regular top 40 hip hop format all the time. I feel like they've been able to do that and be truly them.
Krizz also talks about a variety of interesting topics, including
How he met Tech N9ne

How bi-polar disorder inspires his creativity
What to expect from his upcoming album Son of Sam
And much more!
WATCH
Would you like to see a Krizz Kaliko and Outkast collaboration?
What kind of song would you want them to do?
Leave your thoughts in the comments section below.