For anyone who doesn't know the name DJ Burn One, it's time to get familiar. The Atlanta-based producer extraordinaire has crafted bangers for the likes of Rittz, Yelawolf, A$AP Rocky, Wrekonize, and more, and he's just getting started.
Recently Burn One took time out of his busy schedule as a baller producer and father to his six-week-old little girl to talk to us about Rittz's new album The Life And Times Of Jonny Valiant (for which he produced the majority), the origins of his name, what we can expect from him and Strange Music in the future, and more!
Peep the interview below, and make sure to keep an eye out for anything with DJ Burn One's name on it. We're pretty confident it's going to be a household name in the very near future.
For anybody that might not know, how did you get started in music? Have you always been involved in hip hop or was it an evolution from something else?
I think it was just evolution. One thing led to another. I started kind of doing mixtapes, not really mixtapes, just like blends of acapellas and instrumentals and I'd blend them together. Kind of turned that into a job at a mom and pops CD store selling mixtapes. After that, one thing led to another and now I'm here producing and still doing tapes.
How did you get the name DJ Burn One because I heard there's a cool story about that.
Basically in high school when I worked at the mom and pop's store, we'd get real albums from the distributor like three or four weeks early and I remember just having different albums and go around with the albums and I was selling them for you know like, they'd retail for like 13, 14 dollars and I'd sell them for 2O dollars because they were early. Most of the people would just be like "Man just burn one! Burn one! Burn me one man! C'mon just burn me a CD. Just burn one." They literally kept telling me that, my entire 11th grade year while I was working there, and I was like "You know what? That's got a nice little ring to it." The DJ name I had at the time was pretty lame so I was like "That sounds much better."
How would you describe your style?
I've been calling it retro future. A little of old a little of new. I wouldn't say I'm bound by my inspirations but I'm definitely influenced by Organized Noize.
We've got a saying that our music is familiar to the spirit and foreign to the ear.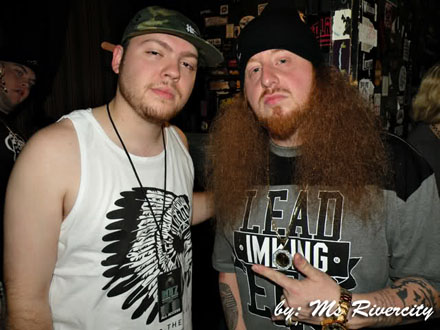 I wanted to ask, how long have you known Rittz? How did you guys meet?
We probably met about four years ago. It was after I did Trunk Muzik with Yelawolf. After that I remember, even when we were playing the record for DJs and stuff, "573" was always the favorite and everybody always wanted to know the guy was on the other verse.
We didn't really know but one day but one day we invited up to Tree Sound, he got invited up to it and was just sitting there. A lot of stuff I was giving Yela at the time, I was just starting to do beats at the time we did Trunk Muzik. A lot of the stuff I was giving him he was like "Yo this is tight but it's not really my lane."
A lot of the stuff was really double-time and kind of catered towards really what is now Rittz' sound. He kind of heard some of the stuff I was working on early and it just really clicked. One of the first records we did was "High Five" and it just kind of went from there.
When you work with Rittz, especially on this new album, did he come to you with the sound that he wanted or did you have some shit already cooked up that you thought he would sound good over, or was it a mix of both?
It was kind of a mix of both. Rittz definitely knows exactly what he wants. Even if he doesn't tell me anything, I could send him seven beats and he'll pick the two that fits with his sound. He's kind of his own A&R like that.
We definitely had some conversations as far as what type of sound that was going to go on the album. We definitely discussed some of it. We were on tour together for the Slumerican tour over the summer and then he went on the Yelawolf tour afterwards which kind of kept us from getting in the studio and working on the spot a lot which is really what I like to do.
But I just kept feeding him beats when he was out there and when he got back we would finish everything.
Do you have a favorite track on the album that you produced?
"My Interview" is dope. I like that. The style of the record and everything I think is different. That and the record with Suga Free is really tight. I really like both of those.
I like the vibe of the beats and everything but really I like all the record. This time we weren't able to work from scratch, but with the time crunch that we were on I think it came out pretty amazing.
With guys like Rittz, Yelawolf and Big K.R.I.T. and them getting more notoriety recently, it seems that the southern sound is really being honed. Do you think that it's fair to call it like a reinvention of the southern sound?
I think it's getting there. I realized in the last tour that a lot of people were biting the southern sound but it wasn't just the southern sound it was just like a minimalist-trap sound you know, that kind of Lex Luger and some of the other people before pretty much came up with.
But there's a lot of biting. There's not a lot of people moving the sound forward. It's just like "Oh I can remake 'Hard In The Paint'" or "I can remake this beat." It's kind of what it feels like as opposed to people really trying to push forward.
People like K.R.I.T. and Drumma Boy, it's nice watching people actually push the sound forward and bring, I don't want to use the word "real" music, but bring actual music back to the forefront, you know?
I think anything that's easy to recreate, people are going to bite it and get in while it's hot, but I also like the stuff we're doing and what K.R.I.T.'S doing and some of these other producers. It's definitely going to stand the test of time.
What do you think is the most appealing thing about Rittz as an emcee?
He's multi-faceted, you know? If you listen to him one time you'll just be like "Aw, just rapping fast is all it is" but there's more than just rapping fast. If he slowed down his whole verses and wrote them in half time, they would still mean just as much as they do double time.
I know there's a lot of rappers that just try and jumble a bunch of words into a phrase and it just doesn't sound good. He actually pronounces stuff clearly. He has very clear melodies to all of his stuff. He even sings you know?
Sometimes he gets people to sing it but even this demo stuff I've heard is pretty dope, that people wouldn't really believe. He's just a really talented guy and he really knows what he wants.
There's a lot of artists that don't have a clear vision for themselves and they kind of flounder and don't really find their fan base but Rittz really out the gate, he's been rapping for so long, I think he had enough time to go through the usual progression of how rappers do it.
They'll start off kind of borrowing their favorite rappers' style and then slowly kind of find their own. I think he's definitely come around at the right time and just kind of had everything together. He's definitely the whole package.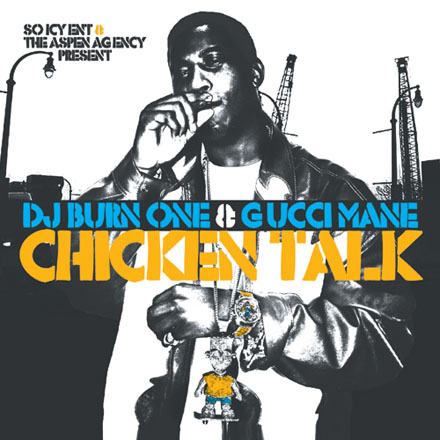 I know you hosted Wrek's latest mixtape, The Rooftops Mixtape and for people that don't know, what goes into hosting a mixtape?
It's always different. I don't think two mixtapes are really alike. Back in the day I just to do it more as advisement, different things, kind of putting it together, like when I did Chicken Talk I actually shot the cover.
I don't really take pictures but I shot the cover and helped the presentation of everything. More recently with Rittz I produced and different things like that but with Wrekonize he pretty much had everything all the way together, he just wanted to team up with me, to get the last record "Dear Suicide".
So I did that beat for him and it kind of just went over everything, just my two cents. Wrek's an artist like Rittz, they already have their vision in mind and they just kind of bring somebody like me along to help flesh it out.
Do you think that we can expect any future work between you and Strange Music artists?
I actually have a record on Wrek's album called "Black Magic City". It's pretty tight. It's a different sound than what you're used to hearing from me…and him. I think people are really going to appreciate that one.
I hope we get to shoot a video and get a push out of it, because it's a pretty special record to me. He actually came down and we sat down and vibed and did it right on the spot. It was really dope.
I'm definitely looking forward to working with Strange in the future, I already talked with Tech about doing some records and stuff like that so you know, everything else will go down when time is right.
Is there anything you want to say before we go?
New instrumental album The Highland is coming out near the end of the year. Shit, just check out anything with my name on it, produced and hosted by. It'll be some real shit.
Click HERE to pre-order Rittz's upcoming Strange Music debut The Life And Times Of Jonny Valiant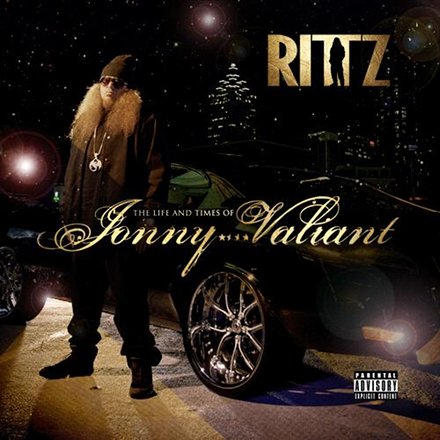 Which track are y'all most excited for on Rittz's new album?

What's your favorite DJ Burn One project?
Which Strange Music artist would sound best over a Burn One beat?
Let us know in the comments below!