The countdown has begun for Rittz's Strange Music debut The Life And Times Of Jonny Valiant, and with the album's features being confirmed via track listing, we got to thinking about some other artists we'd like to see White Jesus work with in the future.
If we had the time and we thought y'all would actually read it, we have a list of probably 8,000 artists we'd like to see Rittz's versatile triple-time flow paired with, but for now we're going to give you the top 5 artists we'd like to see Rittz fuck with.
Strap in.
5. CES Cru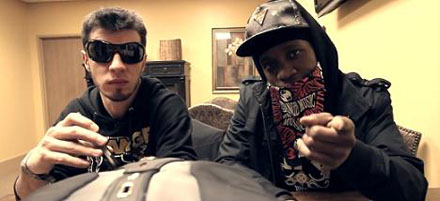 Even though Rittz has been on the label less than a year, we've already seen some badass collaborations between him and a few of his label mates.
What we haven't seen yet is a collaboration between the two newest acts to grace the Strange roster, Rittz and CES Cru. Both will have their debut albums out by the end of the year, and we feel like their flows would complement each other perfectly.
We'd like to hear these guys together on a track like "Seven Chakras" from CES' Constant Energy Struggles album. The beat is just slow enough to not be your average chopper track, but just fast enough to allow Rittz to do his thing without sounding weird.
Basically we just want to hear Rittz trading bars with Ubi and Godi over as much bass as humanly possible.
4. Snow Tha Product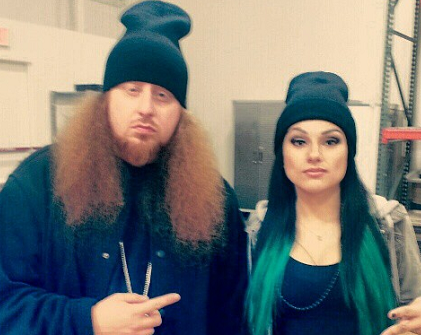 We're frankly surprised this collaboration hasn't happened yet.
The two met in Kansas City while in town for the Gift of Rap benefit concert and seemed to hit it off immediately, so we're still half-expecting this collab to pop up in the near future.
Hell, they don't even have to make an entirely new track. We'd be perfectly happy with a "Hola" remix with White Jesus on it and a new verse from Snow!
3. Stevie Stone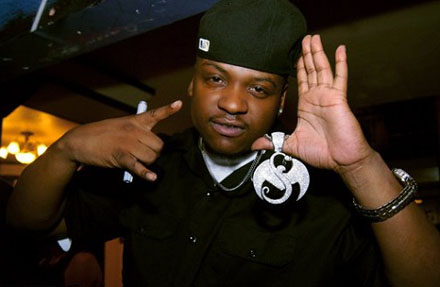 This is another internal collaboration we've been hoping for since the day we signed Rittz.
Stevie Stone's soulful delivery would provide the perfect accompaniment to Rittz's southern style chopping abilities.
Can you imagine what a track like "Walking On Air" would sound like with the addition of Stevie Stone's commanding vocals?? HIMMI!
2. Ludacris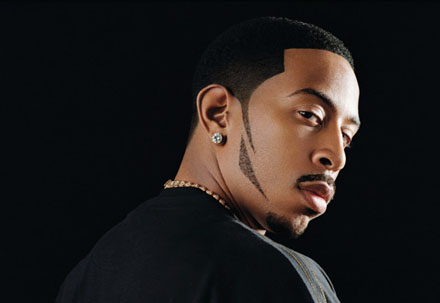 Think about it! They're both from Georgia, they're both known for their quick delivery, and they both have a swagger that makes Channing Tatum look like Steve Buscemi.
We think these two would be perfect on a track together. "Southern Hospitality Pt. 2"??
1. Bun B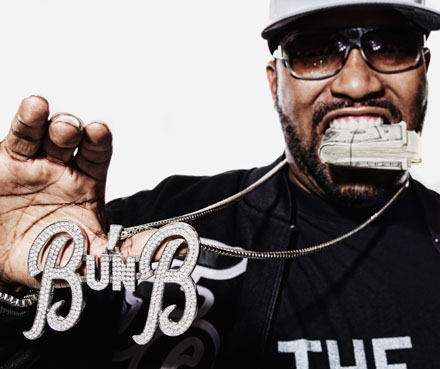 To be honest, we're a little hesitant about this one. Beyond the dopeness of UGK and his solo work, in the last few years Bun B has cemented himself as one of the gnarliest features you could possibly get, often stealing the track from whoever put him on in the first place.
We're pretty confident that Rittz can use this to his advantage instead of being lost in the wake like some other emcees have done in the past. We're daydreaming about these two together on a beat like "Die" from Rittz's White Jesus: The Revival mixtape.
Bun B's baritone bars would sound perfect next to Rittz's chopping, and we don't care who you are, that beat fuckin' GOES.
Click HERE to pre-order Rittz's debut album The Life And Times Of Jonny Valiant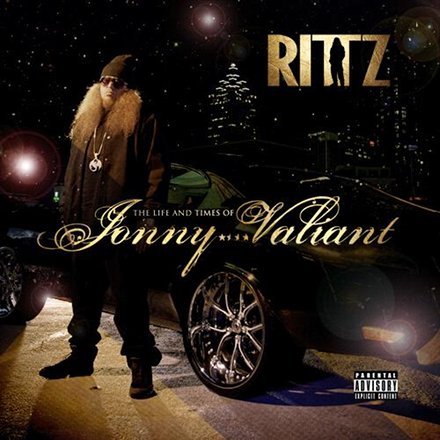 Who do you want to see Rittz collaborate with?
Sound off in the comments section below!