The remake of Sam Raimi's original cult classic film The Evil Dead just dropped the other day, and it seems to be receiving rave reviews across the map.
Since the general Tech N9ne is a big fan of the franchise (and since we thought it was a badass piece of cinema), we thought we'd toss our two cents into the bucket on what we found to be one of the most successful remakes in movie history.
Let's start off by spending a couple seconds on the thing that started it all, the 1981 classic The Evil Dead. In the original, five friends take to a cabin in the woods and end up accidentally unleashing an evil force that begins trying to kill them. The premise is simple, the gore is plentiful and a life-long horror move icon was born in Bruce Campbell.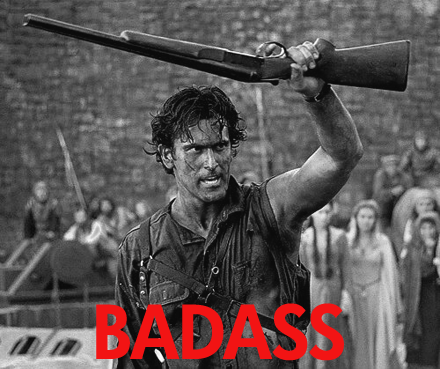 Now for the remake. This is a remake that couldn't just be hastily thrown together in an effort to squeeze the last dying cents out of a wheezing franchise. The Evil Dead series has had a die hard following for decades now, and it doesn't seem to be letting up anytime soon.
Fede Alvarez and company knew that if they didn't do this one the right way, they'd have thousands of angry fans to deal with and a wave of internet criticism.
The solution was simple: make an extremely badass remake.
In our humble opinions, they passed that test with flying colors. The gore is gorier, the acting is just as mediocre and the general premise of the movie was left (for the most part) unchanged. There were even a few little treats scattered throughout the movie for those die hard fans that were looking for them.
Jane Levy, in our opinion, totally makes the film. Her acting and her evolution as a character are definitely the focal points of the movie, and based on rumors we've heard round the internet campfire, we can't wait to see some further evolution as the franchise continues.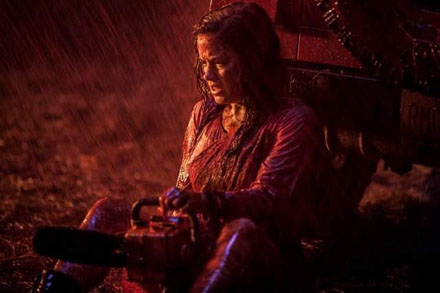 All in all, this movie was a win in every way. This remake has actually given us hope that future remakes don't have to suck (we're looking at you Teenage Mutant Ninja Turtles).
We're not sure if Tech has seen it yet or not, but we're pretty sure he's gonna love it.
Would you like to see more movie reviews from us??

What did YOU think of the remake?
What are some other must-see remakes?
Give us your 2 cents in the comments below!