For 15 years, The Procussions have been on the cusp of greatness. Having toured with legends and underground fixtures like De La Soul, A Tribe Called Quest, Lupe Fiasco, and Rhymefest, the Colorado Springs-based trio have built a strong and loyal following, but have always felt like outsiders in an industry of financially-centered premeditation and trend-following.
Of course we at Strange Music know that situation very well, and have been fortunate enough to create our own lane in response to the mainstream that for so long shunned our undeniable talent.
With their newly released self titled album, The Procussions hope to do just that, and with the underground coming to the forefront more than ever before, they may finally achieve their goal.
We recently talked to Mr. J Medeiros of The Procussions about their new album (which features ¡MAYDAY!), the power of hip hop and the fans who support it, and their journey in the game.
Check out the full interview below, and make sure to cop their new album The Procussions, available now!
For those that aren't familiar, who are The Procussions?
We are a Hip Hop group formed in Colorado Springs around '98 or '99. We moved to LA in 2002 and put out our first album called As Iron Sharpens Iron, then we kind of got some hype off that and toured the world off that. Then we put our sophomore album out in 2005 on Rawkus called 5 Sparrows For 2 Cents Then we kind of went on hiatus for six, seven years, and then I started working on a solo project called Of God And Girls which was released on Rawkus, and Stro Elliot was working with artists like Wrekonize, Phonte, Ras Kass. Here we are in 2013 and we just released our new self-titled album, and it's been a long break but we're happy to be back!
What was the hip hop scene like in Colorado Springs growing up?
When we were coming up, it was, as far as local groups are concerned – I mean everyone loves Colorado, they love to do shows in Colorado, and rightfully so: we have a fuckin' great crowd and people love their hip hop there. But as far as the local scene there wasn't a ton going on. We were part of a very small group there that was making noise. We ran a local radio station called radio 1190, Bassmentalism, and from there we were really able to reach other states that way, because the Internet wasn't working for Hip Hop really well back then. I think being a small fish in a big pond really helped us to tour with the big groups that were coming through there. We got our first gigs with The Pharcyde and Ugly Duckling, which are still friends today, and we continued to build relationships with them until we left for L.A. So it was cool! The scene was just starting, and I think today if you look there you'll see that it's more of a thriving scene, there's definitely hip hop groups from there, and we're happy to be a part of its foundation. All our family still lives there and we consider ourselves a Colorado band.
When I listen to your music, I hear a lot of funk and jazz influences. Who did you guys listen to growing up, what influenced you?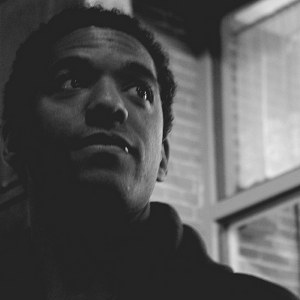 That would probably be better answered by Stro. He produced every song you hear on the Procussions record. He's a multi-instrumentalist. He has a history in Jazz and definitely in Hip Hop. He's a drummer, a trained drummer, as well as playing by ear both keys and sax. I think the influences range all over the place.
For this album, you guys used IndieGoGo, which is a crowdfunding site. What kind of advantages does crowdfunding afford you guys artistically?
Well you know, I hope that river doesn't dry up because we've done 2 albums that way and it was an amazing experience, especially after being on labels, both as independents starting our own label, and many majors like Rawkus and working with Sony.
It's an entirely different process of connecting with fans and receiving the funding you need. You don't feel like you're in an incredible amount of debt when you're done, you know exactly where the money's coming from and what it's for, and you and the fans are really working together. From their end it might seem like, "Oh I'm just buying merchandise", but it's not. Without them it won't happen and they know this, so you feel more of a connection with them.
The thing that really worked for us on this album is that we wanted to go just a bit beyond the typical IndieGoGo campaign, and we wanted to get the fans more involved , we were offering personalized songs, some of our really die hard fans paid enough money to where they really helped get the album made, so we put their names in the artwork, not just as a thank you, but it's part of the actual artwork. So if you got a hard copy and open it up their names are hand painted on there. For us, Indiegogo was the best option to connect directly with our fans.
Who do you guys admire in Hip Hop right now? Who are you rooting for?
I'll tell you and it's no bullshit – it's why I really respect the fact that you guys hit us up – we've always had an admiration for Strange – for Tech absolutely, especially in Colorado where I think he had a major influence on the scene just in general. The quality of the shows and the intensity of the music and knowing that it was an independent venture, it was creating its own niche, which for us has been our biggest thing, because we don't exactly fit or sound like a lot of people out there which has been a difficulty for us for a good portion of our career. Ya know. we're neither this underground, or this pop, or this sound, we do rock a bit and then we do some heavy shit, and then some really laid-back shit. I think what I saw with Tech N9ne and artists like the Rhymesayers crew, you see people that are kind of pushed outside the industry just a bit and it didn't matter, they went and created a new lane that really flourished and it shows you – I guess there's an authenticity in that, when you need to create your own lane. There's something more permanent as opposed to the lanes that are pushed and manufactured by companies and corporate interests and people that are just wanting to make a buck off a trend.
I read you guys went on tour with Rhymefest and A Tribe Called Quest back in the day. What was that like?
That was crazy man! We were influenced by Tribe our whole lives, like if you ask any of The Procussions how they learned they loved hip hop, it was through Tribe. The most amazing part of that was we were doing a show at Brooklyn Bodega and we were an independent group at the time and Ali Shaheed walked into our tent after the show and he personally invited us on tour. It had nothing to do with Rawkus, and he really pulled strings to get us on the gig because- out of all the people that could've been on that roster, I'm sure there's a ton of people that had the hype and the machine behind them, we just had kind of our own small thing going on, that was the craziest part about the whole thing. So now as we stated in the Indiegogo thing, we want our own fans now, we've been opening for groups our entire career …De La Soul, Lupe Fiasco…there's a bunch of groups we've opened up for in our 600 shows. We want to come into our own I think, we always feel like we're just out there and bigger groups are calling for us to open and a lot of our peers, or who we think are our peers, are doing their own thing, and we're having difficulty finding that… and that's what this album is about, connecting with fans and making our own way now.
Let's talk about this track with ¡MAYDAY!. When did you guys meet ¡MAYDAY!? I know you guys did The Storm Tour with them a while back.
Yeah man! I think it had to be like '05 – '06 when we met ¡MAYDAY!. I think one of their first singles had just come out, the one with Cee Lo Green, and yeah man, we just put 'em on the bill. They seemed like like-minded people, and when you tour with people you really get to know them. We've toured with a ton of groups and sometimes you don't even get to talk to them and you're wondering, "What is this shit going on?", but with ¡MAYDAY! though, it was a really good clique of people. We really connected. I think because we're on a similar road: we're two groups that have their own distinct sound, but are kind of looking for their place within an industry that seems to already have all its rules planned.
So how did the collaboration on your new album come about? Did you know you wanted them for this track specifically, or did you just want them on the album in general? How did that work?
Oh no, "Badges", man. It just screamed Wrek, it screamed Bernz man. Stro played the track for me, and he didn't want to use it for the album. I don't know what he was thinking. Sometimes I have to like rack his brain, because he doesn't know some of the shit he's doing. He doesn't understand how good he is sometimes. Like, I had to pull him out and be like, "No, this tune needs to be used". But yeah, he played this tune, like, out the side of his mouth like "Oh, check this out", and it was just a monster track, and hearing the drums and the bass line all I could think of was "Wrek and Bernz would be perfect for this." I hit up Wrek, and then Bernz got on, and it's one of my favorite tracks on the album.
Do you believe to change that Hip Hop has the ability to change the world for the better?
Oh absolutely. It's always had a social context, always, since its birth. I think it's been different than most other genres, except for those ones that have stood the test of time and have kind of had social influence like folk, gospel, and punk. I think hip hop probably has more in relationship to punk than we think, even though it kind of had a downfall in the last few years. But yeah, it's connection to its community is there, and this is the way that some of us have been communicating to the greater world. People didn't even know what Compton was like or was in the 80s and it took a rap group to let everybody wake up and it also taught us about crack and Glocks and a whole bunch of shit that was happening that nobody was paying attention to. Beyond that let's say the cliche of it being from the rundown neighborhoods, you also have this artistic expression that's totally based on a conversation – on words. It's not just a tune where you're saying four bars for two minutes – you read the lyrics to some rock songs and it's like "Oh man." It's like repeating the same line 56 times. No, you really have to put in work and your mind goes into work and before you know it you're having a full conversation, dissertation, speech and I think that's a powerful thing and it's unique to hip hop.
Follow The Procussions On Twitter
Like The Procussions On Facebook
WATCH
The Procussions – "On A Mountain" – Official Music Video
CLICK HERE TO PURCHASE 'THE PROCUSSIONS' LP!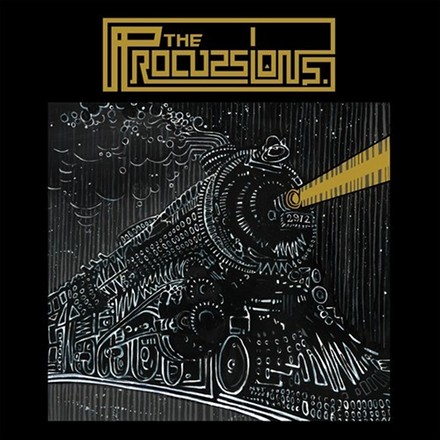 Would you like to see more collaborations from The Procussions in the future?

Who else would you like to see ¡MAYDAY! collaborate with?
Let us know in the comments section below!