It's official. Rittz is having way more fun than us on a day to day basis.
In the first episode of the Life And Times Tour Vlog, Rittz gives us an incredibly intimate behind the scenes look at his ongoing Life And Times Tour with Snow Tha Product and Jarren Benton.
Featuring the likes of Big K.R.I.T., R.A. The Rugged Man, Whitney Peyton, and more, this video is a perfect opportunity to get a glimpse at what you can expect from the tour if you plan on attending (or just a 4 minute bummer-fest if you already missed the stop in your town).
Check out the video below, and don't miss Rittz, Snow, and Jarren in YOUR city for the Life And Times Tour!
CLICK HERE FOR DATES & TICKET INFO
FOR RITTZ'S LIFE AND TIMES TOUR!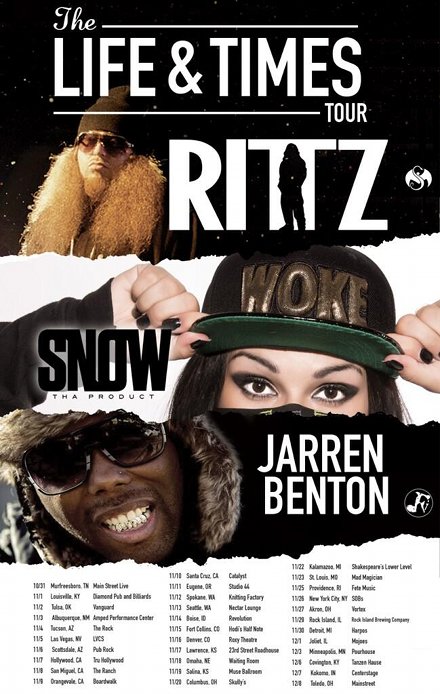 What song do you want to hear live from Rittz?

Have you already seen the tour in your city? What was it like?
Leave a comment below!