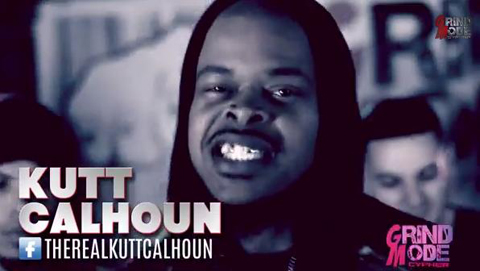 Since the release of Black Gold, Kutt has been fairly quiet whilst planning his next move.
With the release of the Grind Mode Cypher, however, Kutty has broken his silence in a big way to show out for the Snake & Bat and let other rappers know just where they stand in the game.
Featuring the likes of Kutt (duh), Flawless RealTalk, Passionate MC, and more, the Grind Mode Cypher is the perfect reminder that the underground is alive and well.
Check out the full cypher below!
Would you like to see Kutt collaborate with any of these artists?
Who had the dopest verse?
Leave a comment below!