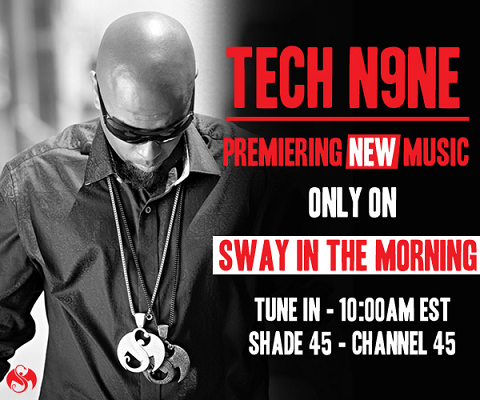 Tech N9ne is making good use of his time in New York this week, and is dropping by Sway in the Morning tomorrow (Friday) to premiere brand new music for the listeners!
Tune in during the 10 o'clock EST hour to Shade 45 on SiriusXM (channel 45) to be among the first to hear what Tech is revealing!
With the Independent Grind Tour and a new album coming up, you never know what he could have in store for us.
Don't miss it!
CLICK HERE TO LISTEN ONLINE
Click here to purchase VIP Packages for the
Independent Grind Tour 2014!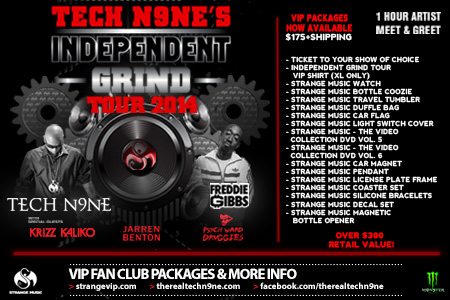 – Any ideas what Tech could be premiering?
– Do you want to hear more of Tech N9ne on Sway in the Morning and similar shows?
Let us know in the comments section below!