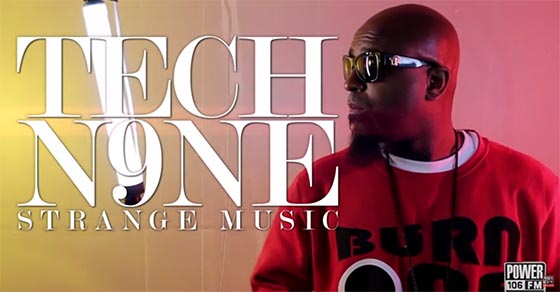 Watch as Tech N9ne nearly explodes while explaining the motivation behind "On the Bible" (feat. T.I. and Zuse) from Special Effects.
In an interview with Power 106 FM, Tech N9ne fights to reel it in, as his sentiment surrounding events inspiring "On the Bible" nearly boil over. This is definitely one of the most emotional interviews with Tech, to date.
"On the Bible" shows us how personal and intimate Tech's lyrics are as he breaks it down and spits the verses on camera.
WATCH
What was your reaction to this video?
Leave your thoughts in the comment section below.
CLICK HERE TO PRE-ORDER SPECIAL EFFECTS