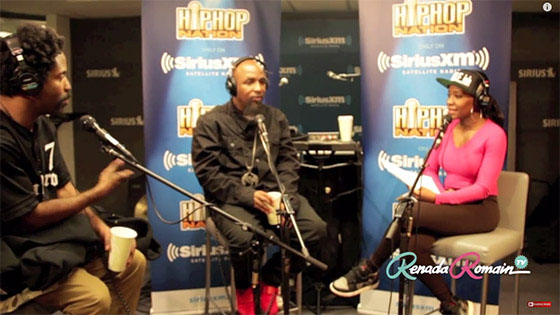 Tech N9ne and MURS sat down for some breakfast talk with Renada Romain this week to discuss party tracks and killer clowns.
These elite emcees discuss the Strange Music, Inc. business model, Tech N9ne assuming the façade of a childhood fear, and MURS's message to the black community.
During the interview, Renada confesses that fans beg her to play more Tech N9ne. Tech then teaches her The Pledge as MURS recites the words in quiet reverence.
Be sure to check out the much anticipated, upcoming albums by Tech N9ne and by MURS and catch them on The Special Effects Tour.
WATCH
When did you first memorize The Pledge?
Do you agree with MURS that we should all learn from one another?
Share your thoughts in the comment section below.
CLICK HERE FOR TICKETS AND VIP PACKAGES