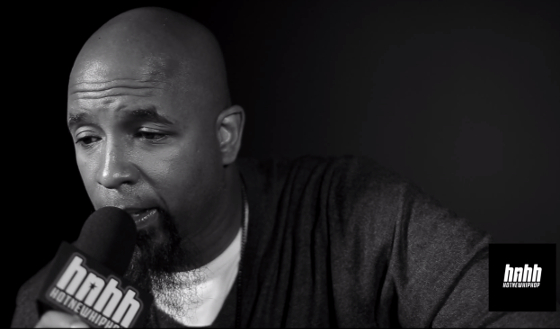 Technicians! The wait is finally over! Tech N9ne has released his tracklist for the upcoming album, Special Effects, including an exclusive interview featured on HotNewHipHop.com.
The excitement for Tech N9ne's new album has been unbearable, with the album dropping a day earlier and the recent announcement of a collab with Eminem. HotNewHipHop gets a detailed, in-depth description of Tech's hard work and diligence while putting together Special Effects. In the interview, it's easy to tell there is love and passion put into this album as Tech shares stories of the hard work that went into getting songs for the album to reach his now-expected level of quality. Along with the release, we hear news of Tech N9ne putting out a song with Excision entitled "Road Kill".
May 4 can't come soon enough. Hold yourself over until then by checking out the interview. Mark your calendars for one of the most highly anticipated album of the year!
WATCH:
Read the full article on HotNewHipHop HERE.
Which artists are you the most excited to see?
What part of the interview was your favorite?
Let us know in the comments below.
CLICK HERE TO PRE-ORDER SPECIAL EFFECTS