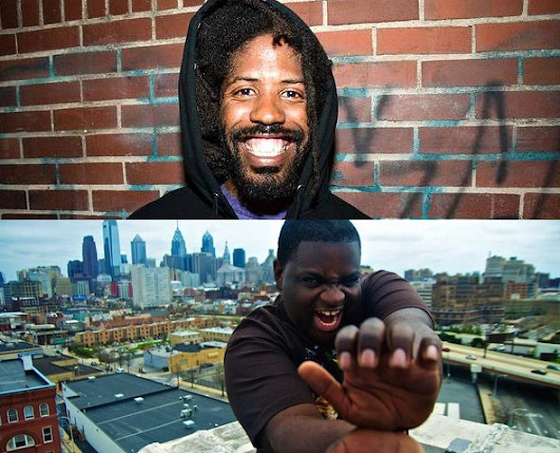 It would only make sense to have another rapper with an insane knowledge of professional wrestling and "nerd" culture interview MURS.
If you love video games and hip hop and you're not familiar with Mega Ran, it's about time you get that way. The Philly-born teacher-turned-emcee has developed a cult following by churning out heartfelt and intelligent rap heavily tinged with video game influences (as you might be able to tell from his name).
Recently, Mega Ran released his magnum opus in RNDM, which features MURS. In lieu of a conventional interview, URB Magazine had Mega interview MURS about life, professional wrestling, and of course, hip hop.
Amid the wrestling and "favorite albums" questions, Mega Ran prodded MURS on his latest album Have A Nice Life: 
Mega: Okay here's a deep one. I've been listening to you for years and I feel like Have A Nice Life is the closest to a personal narrative I've heard from you in a while. Makes me understand life in LA more than any other release. Is that the case to you and was that intentional?
Murs: Thanks man. Yeah, the new album Have a Nice Life was intended to be very autobiographical. I feel the young black male in LA story has been told but it's either been too abstract or too hardcore. I feel like you can play Have a Nice Life for anyone from anywhere and they'll "get it."
Check out the full interview HERE, and make sure to check out Mega Ran's new album RNDM featuring MURS!
CLICK HERE FOR TICKETS TO
MURS' 'HAVE A NICE LIFE TOUR'!