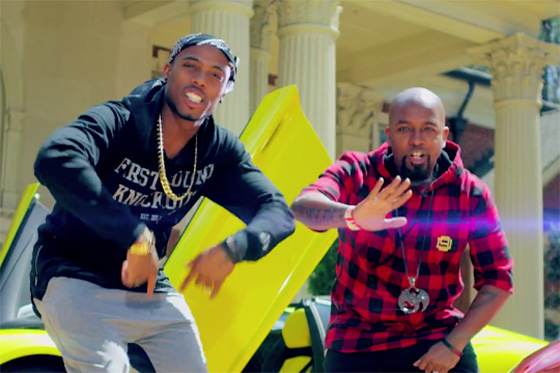 Could we be expecting a B.o.B and Tech N9ne mixtape in the future?
If someone asked what two artists can come together and create powerful music, one of those duos would be Tech N9ne and B.o.B. The dynamic duo have created hit after hit together, including Am I A Psycho? and the radio hit, Hood Go Crazy. Recently, B.o.B interviewed with HipHopDX.com to talk upcoming projects and mentioned a possible mixtape collaboration with our Kansas City rapper.
He spoke of it when asked about their close relationship and the work they've done together.
We're like family man. Whenever we're in the same city, we link up. There's talks of us doing a mixtape too. That's going to be crazy.
There is an insane amount of respect between the two rappers, and we're hyped to see the masterpiece these two powerful hip-hop figures can create together!
CLICK HERE TO READ THE FULL ARTICLE
WATCH
What would you think of a collaborative mixtape with Tech N9ne and B.o.B?
Let us know your thoughts in the comments below!
CLICK HERE FOR TICKETS/VIP PACKAGES
TO TECH N9NE'S SPECIAL EFFECTS TOUR 2.0!