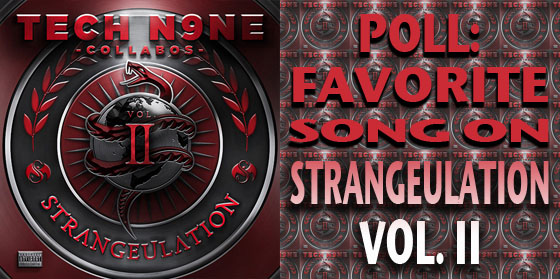 Tech N9ne's newest collabos has been out for more than a week–ample time to digest the album.
The 23 track album (if you have the deluxe edition) is incredibly diverse, fusing together all the Strange artists over multiple genres. Strangeulation Vol. II has everything from cyphers using classic Tech beats, skits that tell a story, the lighthearted, rock influenced "Wake and Bake", and even an R&B party track with "We Just Wanna Party". Which track stood out as your favorite?
VOTE
[polldaddy poll=9208583]
What's your reason behind your vote?
Was it the beat, the verse, or entirely something else?
Let us know in the comments.
CLICK HERE TO PURCHASE
STRANGEULATION VOL. II (DELUXE EDITION) ON iTUNES