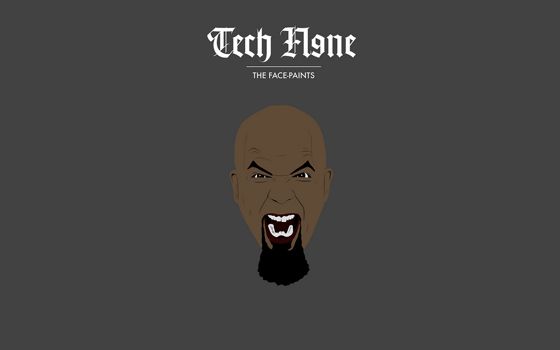 Aside from the bras, merchandise, and music, Tech N9ne has a fair share of fan art that's been given to him throughout his career.
A French graphic designer by the name of Hugues CARRERE revealed his latest addition to Tech's collection, being 'The Face-paints' project. The project consists of eleven pieces, each intricately detailed with the face-paints that Tech has sported throughout his career.
CLICK HERE TO CHECK THEM OUT
What other Strange Music artists would you like to see fan art of?
Let us know in the comments section below.
CLICK HERE TO SEE TECH N9NE LIVE
ALONG WITH KRIZZ KALIKO,
RITTZ, ¡MAYDAY!, STEVIE STONE & CES CRU!