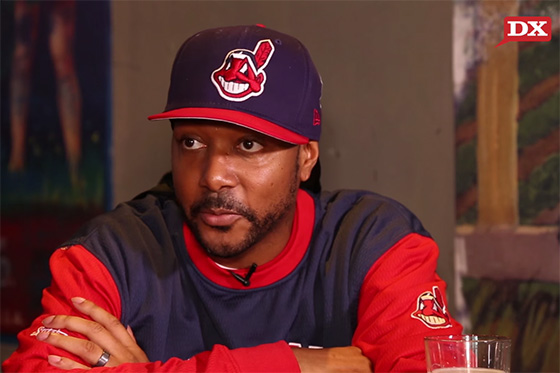 Amongst the elites in hip hop, Tech N9ne is definitely one of the most respected in the game.
Take Krayzie Bone for instance. While sitting down for a HipHopDX interview with Steve Lobel, the iconic fast-spitter (and featured guest on Tech N9ne's "Midwest Choppers 2")  revealed who he has in his top three emcees of all time, with Treach from Naughty By Nature at #1, Eminem at #2, and Strange Music's Tech N9ne at #3.
Coming from a legendary emcee like Krayzie Bone, we'd count that as one hell of a co-sign.
WATCH
What do you think of Krayzie's top three?
Let us know in the comments section below.
CLICK HERE TO SEE TECH N9NE LIVE
ALONG WITH KRIZZ KALIKO,
RITTZ, ¡MAYDAY!, STEVIE STONE & CES CRU!