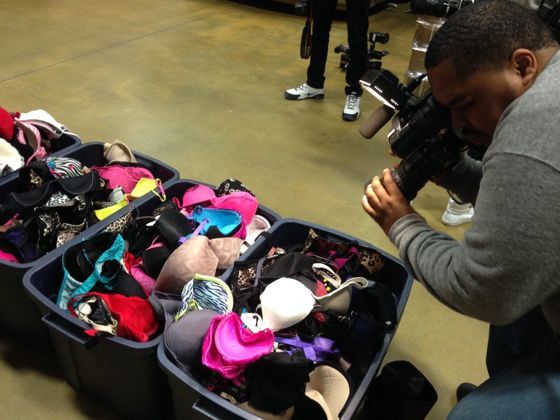 Almost two weeks ago, Tech N9ne donated the bras he's recieved while in concert to the Ladies of Hope House in Lee's Summit.
The story has now created quite a buzz in the Kansas City area, catching the eyes of KSHB 41. The news station stopped by the Strange Music HQ to get the scoop on Tech's donation, while also giving you a closer look at Tech and his team's set-up. The segment will be airing on Kansas City's KSHB 41 at 5:00 p.m. (CST).
CLICK HERE to watch the full story
What are your thoughts on the article?
Let us know in the comments section below.
CLICK HERE TO SEE TECH N9NE LIVE