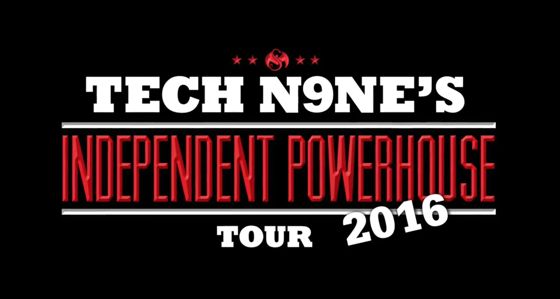 If you haven't heard, Tech N9ne and some of his label mates will be going on tour very soon.
For anyone interested in getting the VIP experience, here's a video giving you a closer look at what's in store when you receive your package. There's some brand new items that are sure to give you incredible bang for your buck, so get yours fast!
Check it here:
Will you be attending the Independent Powerhouse Tour?
Let us know in the comments section below.
CLICK HERE TO SEE TECH N9NE LIVE
ALONG WITH KRIZZ KALIKO,
RITTZ, ¡MAYDAY!, STEVIE STONE & CES CRU!