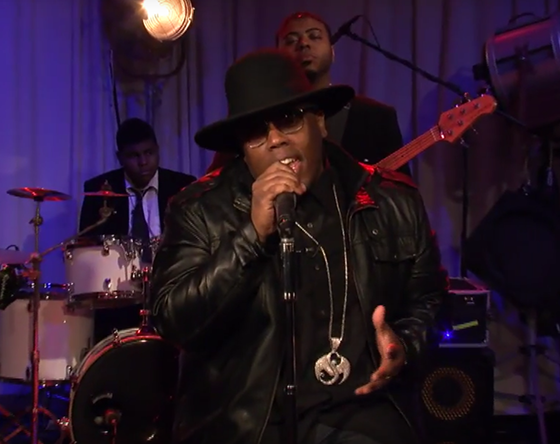 Krizz Kaliko performs a new song off GO on 38 The Spot in Kansas City.
Krizz Kaliko has recently gained a handful of appearances in the Kansas City media, especially rising from the video for "Talk Up On It". He returns with an appearance on local channel, 38 The Spot KMCI, being the first artist featured in a new segment on the station called Behind The Spotlight.
He took this chance to debut a new song off his new album, "Happyish". Fans anxious for more music from the album dropping April 8th had the opportunity to discover one more new track.
WATCH:
What did you think of "Happyish"?
Let us know your thoughts in the comments below!
CLICK HERE TO PRE-ORDER GO