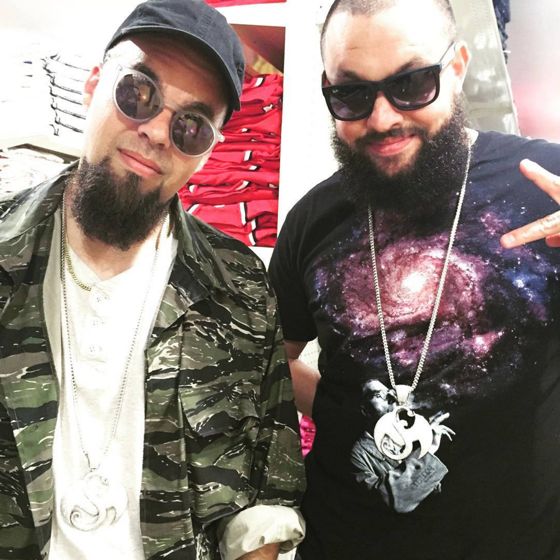 ¡MAYDAY!'s frontmen Wrekonize and Bernz will be carrying some extra luggage as they head out on Tech N9ne's Independent Powerhouse Tour.
Upon arrival at the Strange Music HQ yesterday, ¡MAYDAY! and the rest of the Strange Music team gathered for the tour meeting. Shortly into the meeting, Tech N9ne subtly stood up and approached Bernz and Wrekonize, equipped with two, shiny Snake and Bat chains, with one for NonMS on the way. Needless to say, the band was stoked – as were Tech N9ne and the rest of Strange Music.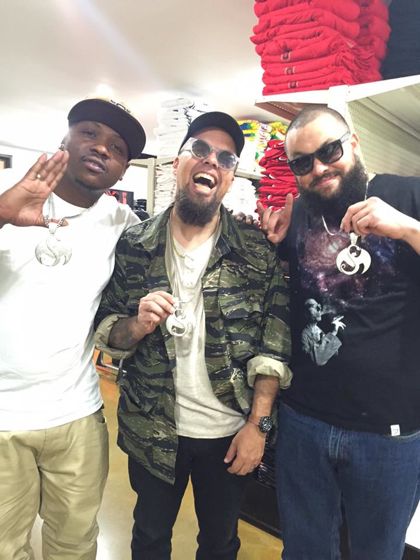 What do you think of ¡MAYDAY!'s new chains?
Let us know in the comments section below!
CLICK HERE TO SEE TECH N9NE LIVE
ALONG WITH KRIZZ KALIKO,
RITTZ, ¡MAYDAY!, STEVIE STONE & CES CRU!