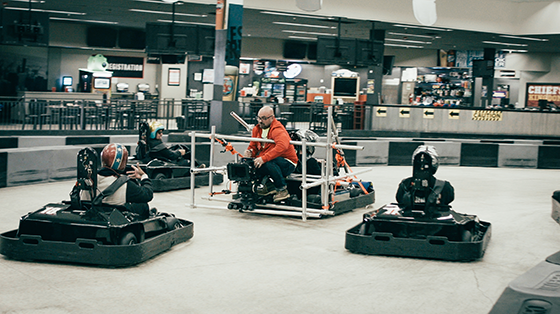 Take a look behind-the-scenes of how your favorite music videos come together.
The Strange Music Video Department works tirelessly on creating the videos you know and love. Though the final products come out incredibly, one can't help but wonder how the process of putting music videos comes together.
We had a chance to speak with video department crew members Taylor Lamb and Jason Cantu to discuss what goes behind the works of art.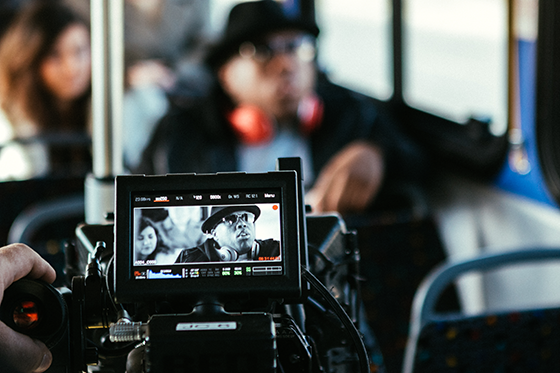 How long have you been directing music videos?
JC: I've been directing videos for years. I started about 25 years ago.
Tell us a little bit about the process of directing the videos? You could use "Stop The World" as an example.
TL: The first step is talking to the artist and seeing what their vision is. I take that and translate that into a video. I pull out a lot of pictures and examples of what the video might look like. I put that together in a treatment and present that to them. From there, we go and create the video based off of the treatment and the idea that we come up with.
JC: The artist has already created the story line through the lyrics.
With "Stop The World", I was in the studio with Krizz while he was recording that. It made me feel a certain way. It was in line with what Krizz does. At the end of the day, the artist is really the curator of the idea. That's really the lead that I follow (laughs). I can't take a lot of credit. For the most part, I really feel like it's the artist and the feeling of their music that curates the idea.
For those who don't know what a treatment is, how can you translate that?
TL: A treatment is basically a scene-by-scene of what the videos going to be. From a concept to the idea and full story.
How long does a normal video take from a starting shot to the final product?
TL: It usually takes two to three weeks. It really just depends on how big the video is and how much production goes into it, but that's usually the average.
What's the best part of putting together these videos?
TL: Seeing the finished product is the most rewarding part. Getting to see what the video looks like, after all of the hard work that you put into it.
JC: That's a tricky one. You have to love this genre. At the end of the day, you really just do this for the love of the genre. I put everything I have into it. You know, that's the best part of it – just being a part of it.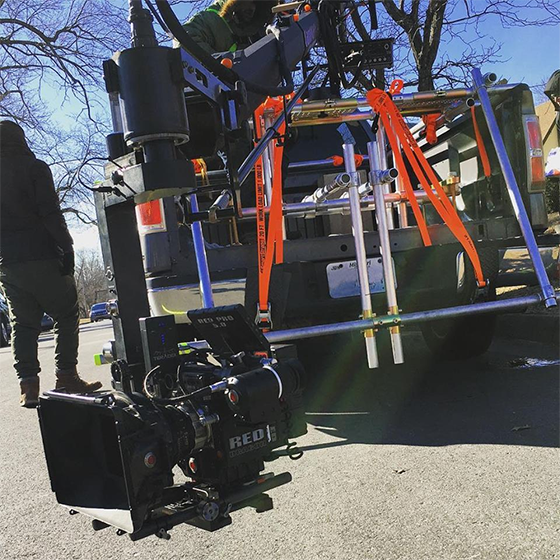 What do you recommend for people that would like to do what you do?
JC: Good question. It's hard. You have to find somebody.
In 2002, I had been doing several music videos. I approached Strange Music at that point. It was like when they were making "Slacker". They introduced me to the director, and were really nice to me. I was just persistent. I had done videos for some big country music stars, but just kept going. I kept finding ways to stay a part of the entertainment industry.
You know, being in the Midwest, it's not that easy to do. A lot of what I find these days, a lot of people just want to jump to director, which is exactly what I wanted to do when I was young. I went out and made those things happen, but to this day – I still have not mastered the craft. I think that it takes a lifetime to master this craft.
I would say to people, keep on trying. Keep on keepin' on. It's going to come to fruition. Don't ever let your goal slip out of your mind. I've even done that, and almost completely ruined my career. You have to keep a level head and keep focus. Everything else will fall into place.
What's your favorite Strange Music video?
Let us know in the comments!
CLICK HERE TO PRE-ORDER GO