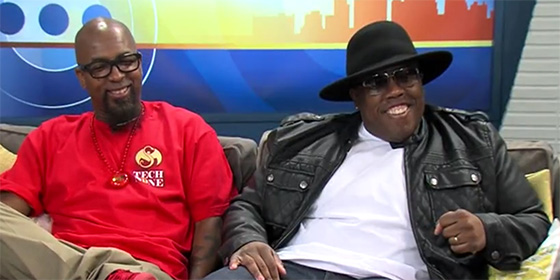 In the past few weeks, Krizz Kaliko and Tech N9ne have been creating quite the buzz around Kansas City in their music video shoots.

Tech and Krizz sat down with our friends at KC Live of KSHB 41 to talk about their upcoming tour, music videos, and Krizz's new album 'GO'. What caught the eye of new stations was Tech's portrayal of a homeless man, filming around the Kansas City area, and Krizz inviting kids from the Mary Kelly Community Center in KC to be in his latest video.
WATCH the interview here.
What do you think of Krizz Kaliko and Tech N9ne choosing their hometown to film music videos?
Have you ever seen Strange Music filming a music video?
Let us know!
CLICK HERE TO PRE-ORDER GO