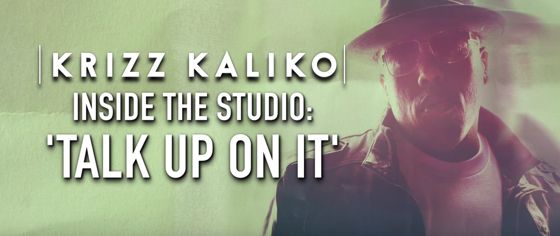 We've seen what went into the video for "Talk Up On It", but now it's time to check out the process behind the music. 
The latest BTS footage for the project highlights the smash hit and the work that went into the song. Taking place at Strangeland Studios, we get to see Krizz working with his backup singers (including his wife, Crystal Watson), Tech N9ne, and everyone else that lent a hand in the creative process of the record. If you weren't already familiar, this footage brings us great insight into what it takes to put together a great song!
CHECK IT:
What do you think of Krizz's "Talk Up On It"?
Were you familiar with the live instrumentation that went into the song?
Let us know in the comments section below!
CLICK HERE TO PURCHASE GO ON iTUNES