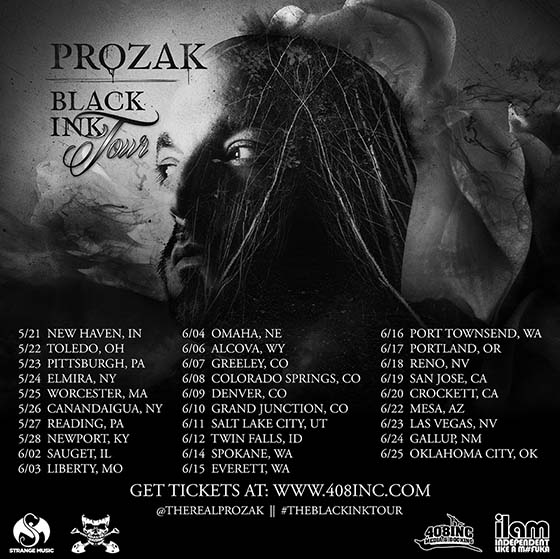 The Hitchcock Of Hip Hop, Prozak, is launching his 2016 Black Ink Tour, named after his heavy hitting 2015 album, which featured Strange's own Tech N9ne, Krizz Kaliko, CES Cru, Wrekonize, Mackenzie Nicole, and production from Seven. Prozak kicks off the 29 show tour on May 21st, starting in Indiana and ending in Oklahoma.
Have you ever been to a Prozak show?
Let us know in the comments!
CLICK HERE TO SEE PROZAK LIVE ON THE BLACK INK TOUR!