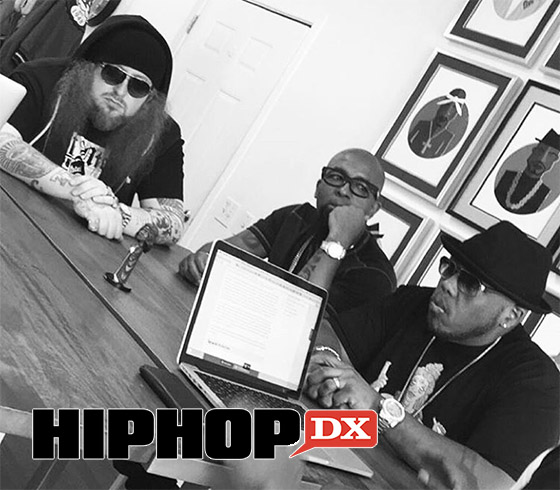 Strange Music hit up Hip Hop DX's headquarters for a "special edition of #DXLive" where Tech N9ne, Rittz, and Krizz Kaliko caught everyone up to speed with what's happening in their worlds via a Facebook live stream.
Rittz spoke about how he developed his unique chopper style:
"I started dabbling in chopping in about 1994 or 95. So what I started to do was, every project I would put one with double time on it and it turned out to be my style."
Krizz touches on how amazing the fans' reception has been to his latest album GO, and Tech hints at some future plans Strange Music has in the works. Check out the full live stream HERE.
What did you think of the live stream?
Should our artists do more live streams?
Comment below!
CLICK HERE TO SEE TECH N9NE LIVE
ALONG WITH KRIZZ KALIKO, RITTZ, ¡MAYDAY!, STEVIE STONE & CES CRU!