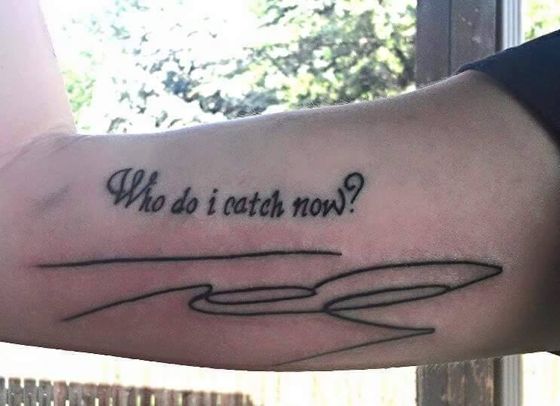 If you're familiar with our website or follow Strange Music in general, you'll know that fan tattoos are a common occurrence amongst thee Strange World.
The label receives numerous fan tattoos on a weekly basis, including tats of the snake and bat logo, a lyric from CES Cru, or Tech N9ne as Fallout's Pip-boy. Latest to join the club is Lisa Seifert, who had the chance to meet Tech at last year's Summer Jam. During their meet & greet, Tech signed Lisa's arm, which may seem like an unusual spot for a signature. Little did we know, within the next 24 hours, Lisa would get that signature tattooed – and it looks awesome!
Click HERE to see more submission!
What are your thoughts on Lisa's tattoo?
Do you have any Strange ink?
Let us know in the comments section below!
SEND YOUR TATTOO PICS TO
FANS@STRANGEMUSICINC.COM