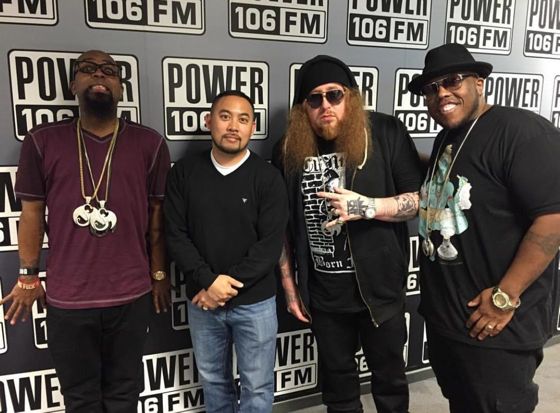 Regardless the genre you're touring in, we can only imagine that tour life makes for some incredible stories. Letting us in on some of their craziest moments of their lives on tour, Tech N9ne, Krizz Kaliko and Rittz chat with The Cruz Show on Power 106 LA.
On the verge of wrapping up the Independent Powerhouse Tour, a 57-date tour, the group has their fair share of stories from these past two months. Unfortunately, some of these fond memories originate from stressful situations.
The venue double booked and we had to go on at 1:00 in the morning. We usually go on at like 10 but we didn't get off stage until like 3:00. I felt like we went harder than ever last night!
Check out the full interview below!
What are your thoughts on the interview?
Do you have any memorable stories from a Strange Music show?
Let us know in the comments section below!
CLICK HERE TO SEE TECH N9NE LIVE
ALONG WITH KRIZZ KALIKO, RITTZ, ¡MAYDAY!, STEVIE STONE & CES CRU!