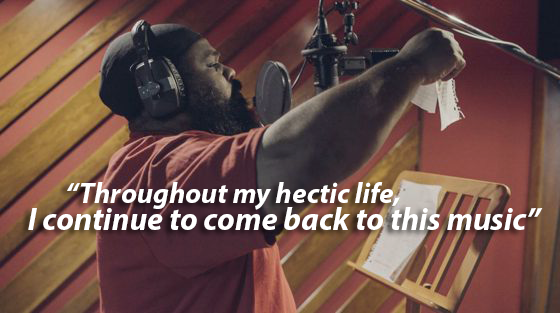 It's been a minute since we've heard from Big Scoob, but that hiatus is (thankfully) almost to an end.
As you may have already heard, Scoob will be adding a new LP to the collection on November 4th, titled H.O.G. With almost 6 years since his last album, Damn Fool, we can only imagine that Scoob's style has been altered to some degree, but in order to dig deeper, we decided to talk with the Big Dog himself.
Read up as Scoob walks us through the extraordinary process that has brought him back into the game and brought H.O.G to life.
What brought you back into the fold? What was it that motivated you to come and do another album?
I like doing music, but I'm a private person, so it's hard for me to read fans' opinions and hear magazines' opinions. It's hard to read magazines' opinions when they're 100% wrong. It bothers me that I don't have a voice where I can say, "Aye motherfucker, why would you write some shit like that?" That type of shit messes with me.
The perception of Strange Music is not really reality. Some fans are like, "We love you guys and your life is okay. Everything is fine with you! You're on Strange!" That's not reality. I still live a regular life. I've still got problems. If I voice those problems, I'm not really a team player, so I had to fall back a minute to get my shit together so that I could release music again.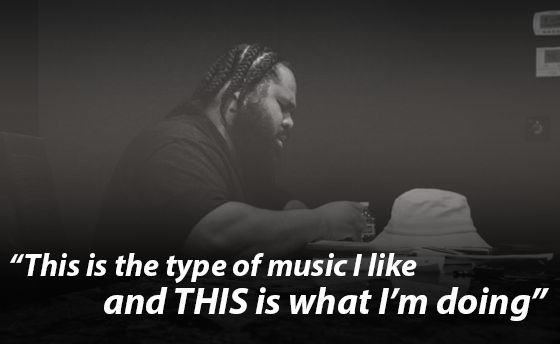 How was your mindset going into this album vs. your last?
With this album, I went in saying, "I don't give a fuck if no one else but me and my partners hear this project. I made this project for me." I don't know if anybody knows, but Makzilla does a lot of writing on hooks. When you get bogged down and you've been writing for days, sometimes your brain just doesn't feel like it. So, Makzilla is the one that comes in, hears a track, and will say, "Damn, Scoob, you should say….", then I'll take his idea and expand on it.
On this project, Mak had ideas that were kind of in style. We were butting heads every day because I was like, "I don't give a fuck about that. Nobody is going to hear this project but me." He was kind of upset that I wouldn't take some of his ideas, but at the same time, I felt that my music should be true to myself first. If I'm trying to impress other people, it's not going to come out the way I want it to come out. On this project, I went into it saying, "This is the type of music I like and this is what I'm doing."
With H.O.G., a lot of people are hitting us asking what it means? What does that stand for?
That stands for Hand Of God. Throughout my hectic life, for some reason, I continue to come back to this music. I went to a Tech video shoot ("No K"). During the shoot, Trav came up to me and said, "Man, you know you want to do this music shit again. Why don't you come in and talk?" So, when he came and talked to me, it was out of the blue – it took me by surprise. We had a good conversation.
So, God keeps bringing me back to this music for some reason. People that know me know that I work with children in group homes and so on. I'll go speak to these kids and all of them want to become rappers. I tell them "In order for you to see the rappers, you have to become photographers, I.T. support, the driver of the bus. There are other jobs in the music industry, aside from being the artist. The goal is for you to be able to take care of your family." I'll say, "So, you want to do music? Don't only focus on writing raps. Learn how to make beats, program, edit videos, so that you can take care of your family while you're chasing your dream." With that being said, I feel that I have a voice that people listen to.
When I say that the Hand of God keeps bringing me back to this music, he might not even be bringing me back to music for music. It might be so that my popularity can get to the point where these kids want to hear me more. There's a reason music is the only constant in my life. I deal with bullshit daily. The only constant is music, regardless if I go away for 3 years. When I come back, I'm always right back into the fold. That's why I say the Hand of God has to be guiding me back to this music for a reason.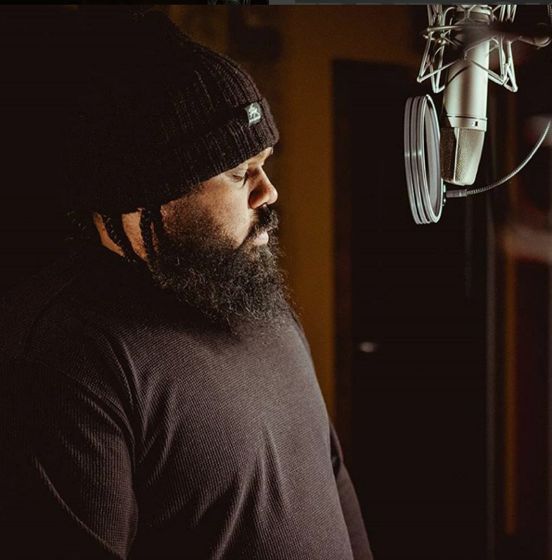 I know you say that it could be three years before you get back into the music, but is it always where you left off or is there some rust in your writing?
Oh yeah, there's some rust. When I came back, Strange Music's technology has grown. So, I went from a $10,000 mic to a $100,000 mic. It's like, "Damn, my voice sounds different." So, my confidence was kind of shook up in the beginning. I had to get into a groove. When I first come back, there's rust. Music is about confidence. If I'm doubting myself, you'll be able to tell – you can feel my doubt. If I tell you, "I'm the best motherfucker you've ever heard. I'm 'bout to give you some shit you ain't heard before!" If I'm giving that to you, you're going to buy it. Once you get that confidence, that's a huge part of music.
Speaking of confidence, that reminds me of "Bitch Please". That's actually one of the only songs off of the album that I've heard, but that shit was knocking. 
Well, my album, like I say, is really soulful. The type of tracks I do, we call them listening tracks. Tech's fan base is made up of a lot of heavy metal fans, but they fuck with Tech because of the energy. Rappers basically are an instrument. If you listen to a beat, some rappers are the horns, some are the drums. When Tech hears a beat, every sound that the producer didn't put in, that's where Tech goes. Tech fills up the track and that's why people feel his energy so much. With my tracks, you may want to start sippin' a little bit – maybe pull the old school out and while you're listening, you're like, "Damn boy, he's talkin' 'bout some shit!"
We listened to the album and we didn't really have any head knockers or slaps as I call them. Makzilla and J Mac said they were going to send some over. Immediately, I heard that song and Makzilla calls and says he has a hook idea. He sent it over and I ended up not using it. It was getting out of my character.
After listening to the track in my truck, I drove to Mak's house and said, "I'm gonna use the first part of your hook but I'm gonna change the second to this." We get to vibing to it and I'm like, "Woah, I think that's one of them ones." So, I call 40 to get on it and he tells me that he'll be in KC that weekend. While we were all in the studio drinking, I got B-Legit on the phone and he was like, "Man, you blast this for me, I'm going to kill it."
The way this track came about was because I knew my album needed more up-tempo shit to catch people on the first listen. Once I had fixtures like E-40 and B-Legit on the track, that's the shit I've been banging since the 90's. To get both of those guys on the track with me?
It's a beautiful thing.
Be sure to check back in for part two of Scoob's interview!
What did you think of Big Scoob's new outlook?
Who would you like to see Big Scoob work with in the future?
Let us know in the comments section below!
CLICK HERE TO PRE-ORDER H.O.G.