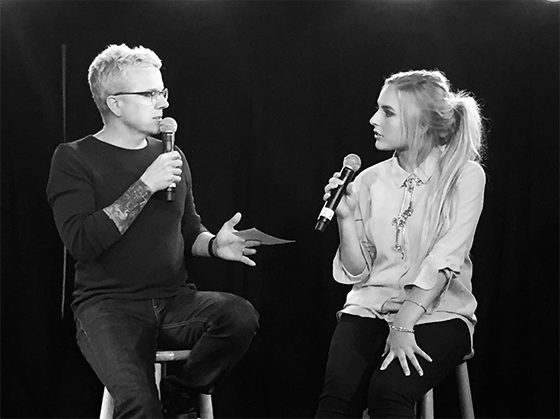 Mackenzie Nicole tells it all in this interview with 102.7 KIIS FM as the 'Next Up Artist Of The Week'.
The talented Mackenzie Nicole made a trip to Los Angeles earlier this year to promote her new single, "Actin Like You Know". During her time on the West Coast, she stopped by 102.7 KIIS FM to discuss growing up with a father who owns a hip-hop label, her eclectic fanbase, and the track that took the world by storm.
After laughing over her fascination of serial killer documentaries and gangster movies with host JoJo Wright, she kills a quick performance of her hit single.
This young woman has a bright future ahead of her and we are ready to watch it all unfold!
WATCH: 
What did you think of her interview?
Let us know in the comments below!
CLICK HERE TO PURCHASE
"ACTIN LIKE YOU KNOW"