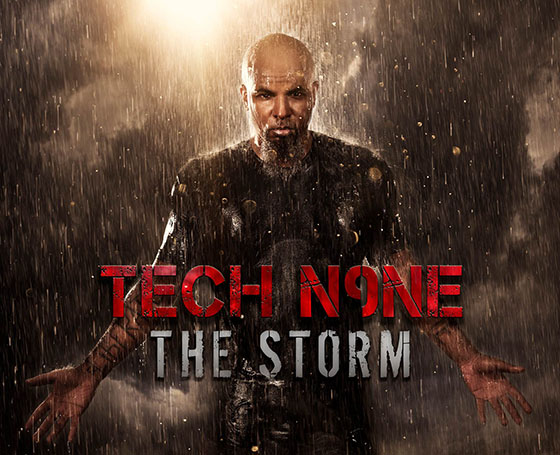 Staying true to his 9/9 promise of having something monumental in the works, Tech N9ne does not disappoint.
Tech just released three songs from his upcoming album The Storm, set to be released on December 9th, plus he gives the world a little insight into what each of these songs represent. As Tech explains, The Storm is divided into three sections: Kingdom, Clown Town, and G.Zone, with the three songs representing each section respectively: "Erbody But Me", "I Get It Now", and "What If It Was Me".
"Erbody But Me" is a lighthearted party track that takes a little narcissistic approach with features from Bizzy and Krizz Kaliko. You'll be nodding along and singing with the chorus after just one play.
"I Get It Now" is an upbeat, hard hitting song where Tech addresses the fact that despite his underground success, he understands that he won't have the mainstream success that many rappers have. Tech holds nothing back and has no plans of changing his Strange ways.
"What If It Was Me" has an emotionally charged message behind it, letting fans know that Tech cares deeply about the burdens they all carry. In this song, Tech steps into the shoes of his fans and of the black men and women who have lost their lives from unneeded violence.
Which song is your favorite so far?
Let us know!
CLICK HERE TO PRE-ORDER THE STORM!