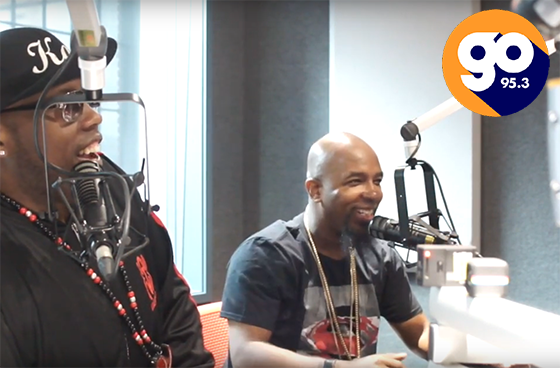 You knew Tech N9ne dropped the face paint, but do you know why? Tech gives Mr. Peter Parker the inside scoop. Before their fourth Minnesota stop on tour, Tech and Krizz Kaliko hopped on the mics at Go 95.3, the hip hop home for the Twin Cities, to speak with Mr. Peter Parker. Tech and Krizz talk about the various changes they've undergone this year, including Tech's new mask and Krizz's musical change in direction.
Have you seen Tech's new mask?
Do you like it better than his face paint?
Let us know!
CLICK HERE TO SEE
TECH N9NE ON THE CALM BEFORE THE STORM TOUR!