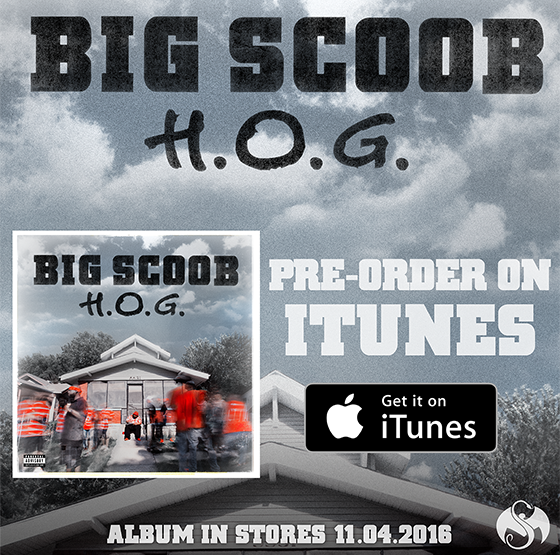 November 4 will be here before you know it.We are getting closer to the arrival of Big Scoob's new album, H.O.G. Now, it is available for preorder on iTunes!
With 16 songs packed on this new project from the big homie, Big Scoob's newest includes features from E-40, Paul Wall, Boogieman, Tech N9ne, and even Run The Jewel's own Killer Mike. This album has multiple different flavors and concepts for everyone to enjoy, so make sure to get your copy now!
CLICK HERE TO PREORDER H.O.G. ON iTUNES!