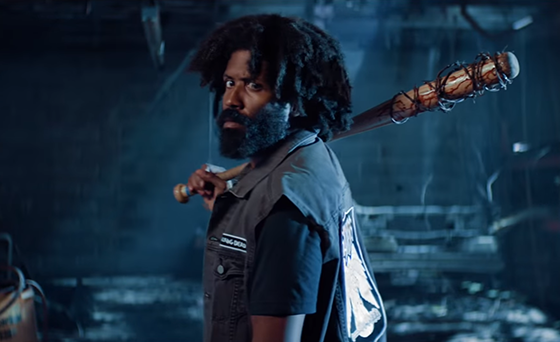 MURS's secret has finally been revealed.
MURS, our bridge to all things pop-culture and gaming/comic-book related, has been teasing fans over the span of a couple weeks of a simple hashtag, #RickGrimesIsDead. This has confused and sometimes even angered fans. However, it all turned out to be geared towards his latest music video.
"Rick Grimes Is Dead" leaves MURS stuck in a zombie apocalypse, armed simply with a bat. He finds himself in the depths of an abandoned building trying to survive, when he is confronted multiple times by a gang of blood-thirsty zombies.
Will MURS make it out of this one?
WATCH:
What did you think of the video?
Let us know your thoughts in the comments below!
CLICK HERE TO PURCHASE
MURS – HAVE A NICE LIFE