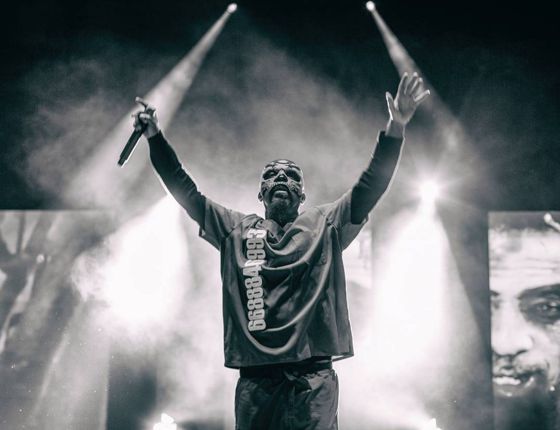 Tech N9ne has to be one of the most personal, revealing artists to come through the music industry, but he may have just revealed something that's never been mentioned in one of his tracks – his biggest dream.
During an off day on his Calm Before The Storm Tour, Tech took the time out to talk with Patrick Grey of HOT 107.9. about various topics, but our favorite was his biggest dream, and that is to take a year off and attend as many of his friends' shows as possible.
"If Kendrick Lamar is playing in New York at MSG, I want to go. If System of a Down is playing in Turkey, I want to go. If Slipknot is playing in Budapest, I want to go. If R. Kelly and Snoop Dogg are playing on a cruise ship, I want to go."
That's just the beginning of what Tech would do during his off time.
Listen to the full interview below to hear it all!
What are your thoughts on Tech N9ne's biggest dream?
What were you expecting his dream to be?
Do you think he'll pull it off?
Let us know in the comments section below!
CLICK HERE FOR TICKETS AND VIP PACKAGES
TO TECH N9NE'S THE CALM BEFORE THE STORM TOUR!