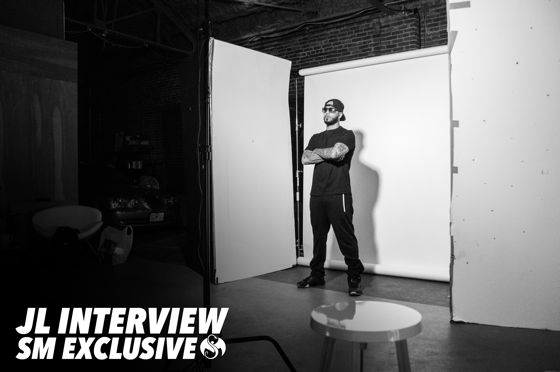 2017 has big things in store for JL.
Just recently, Strange Music CEO, Travis O'Guin, took the time to sit down for an hour-long interview to address the massive 2017 label release schedule. Included in the long list was JL's debut album, presented by Tech N9ne.
We became even more stoked for JL's upcoming project after hearing his incredibly personal verse on "Need Jesus", followed by a much more laid back vibe on "Own Thang" – which can both be found on the deluxe edition of The Storm.
With the new music fresh in fans' minds, we met up with JL during a studio session at Strangeland to dig a little deeper into the work behind "Need Jesus" and his upcoming Strange Music debut.
During The Calm Before The Storm Tour, you received your chain from Tech. During the show, he elaborated on how you guys originally met, but do you mind giving the fans your side of the story?
A portion of my life was spent on 56th & Highland – where Tech used to hang out and record a lot of shit. Big Scoob as well. It was all right around the time that he was making "Let's Get Fucked Up" with the RDVs and working on his first album. He was right down the street. Listening to his music growing up was pretty crazy while being able to see him. He was literally one of the best rappers I've heard in my life and still is. Over the years, we stayed in touch. I got to rap for him a lot and he finally put me on a record.

How long were you rapping on your own before Tech began to take notice?
I was rapping for a while before they noticed me like that. I was in a group called B-Hood. He heard about us through somebody else. It was actually my homie Lil Vonzel. Then he found out B-Hood was us. He was pretty hype about that. We played music for him and he was fuckin' with it, but I did a lot of work before I was signed.
I started putting out a lot of solo projects. My bro Zoo had passed and I kept it going. Did a lot of verses for people. I did a lot of work with Tech, too, before it popped off like that.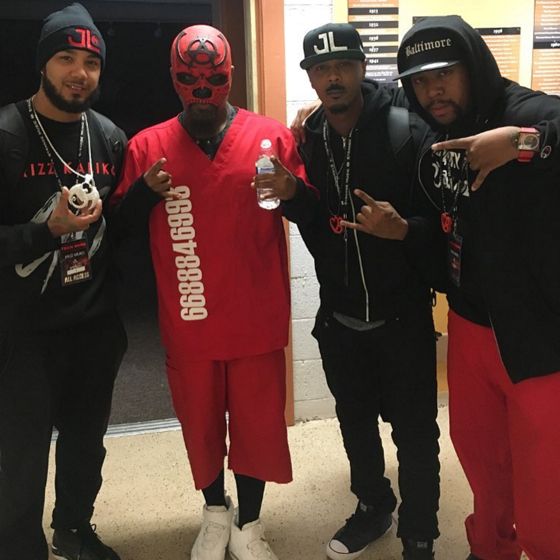 Now, years down the line, you're on Tech's The Storm, on a deep track, "Need Jesus". He elaborated about how that's one of the most personal tracks on the record. Do you mind telling us a bit about what your verse is about?
It's crazy how that track came about. I was in the studio, in studio B, while he was working on the track. He came over and had me listen to it and it completely gave me chills, man. He called me that night to ask me about my story or some of my experiences with church. There was a time in my life where I was really involved. I'm kind of a radical person, so I was put into leadership. I went on a rant and at the end of it, he told me that he wanted for me to be on that song and tell the same story. I start the verse off like, "Mama never really talked about God."
I wasn't raised in a Christian home or spiritual home. I made all of my own decisions. The reason I first started going to church was because I heard that's where all the girls were at (laughs). I kind of talk about that in the verse. Once I got more involved, I began messing with this girl. Trying to do the right thing, I quickly got married. It ended very quickly, as well.
Because of that happening, you kind of get pushed away because the church doesn't believe in divorce and all that. I also lost a baby at an early age. When it happened, the church was really believing in a miracle and my mind was kind of there. I kind of talk about that, slightly. It's hidden in there.
So, whenever Tech called you to have you elaborate on that story, did you know you would be on that song?
I had no idea why he was asking me, honestly. He definitely was setting me up (laughs). I had a lot of thoughts and ideas that I had to cram into a verse. It came out good – it came out real good.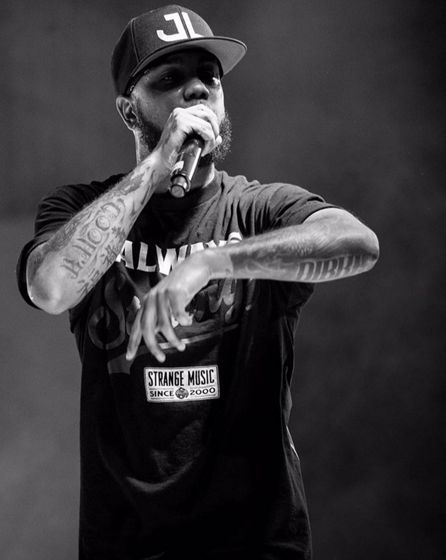 Is there anything coming in 2017 that you'd like to talk about?
The first single is "Own Thang", which is actually on The Storm. It's a real cool, vibe track. I'm not chopping, at all. The song is about stereotypes, which is one of the reasons I didn't chop, because I get stereotyped as the chopper. Somebody who only raps fast. That song was breaking the mold of that. The entire song is about stereotypes. It's a feel good, party song at the same time.
I've got the album coming in 2017. We don't have that date set yet, but definitely making a lot of good songs. I'm eager for everybody to hear it. I've still got a little bit of time to work on it, so, it's going to be all the way there.
How did you feel about JL's verse on "Need Jesus"?
What albums are you most looking forward to in 2017?
Let us know in the comments below!
CLICK HERE TO PURCHASE THE STORM ON iTUNES!